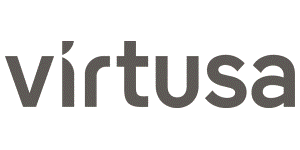 100% Remote: Google Cloud Data Engineer (DataFlow +Java) at Virtusa
Vancouver, BC
Hi,
We are looking for a GCP Data expert for a 12-18+ months-long project in Vancouver, Canada.
The consultant will work remote 90% of the time and only travel onsite for a couple of days once a month or so (for meetings).
There are 5 openings, and the client is actively interviewing.
Prefer folks that can start on 10/28 or no later than 11/04.
Skills required -
Java - Must Have.
DataFlow OR CDAP/Data Fusion experience - Must Have
Apache Spark (or other Hadoop experience) - Must Have.
GCP Fundamentals - Good to have.
Other useful experience -
- GCS, Pub/Sub, Stackdriver
- Database and Data warehouse technologies such as SQL Server and BigQuery
- Productization of ELT and ETL data pipelines
- Migration of large scale production databases.
The partner engineers will be engaged in the following activities during this project -
- Java code development and testing.
- Data Flow/ CDAP/Data Fusion pipeline build.
Interview process: Phone/ Google Hangout technical screen, followed by in-person/ video interview.
Please feel free to call or email if you have any questions,
Thanks and Regards,
Shruthi Kademada
Senior Technical Recruiter
eTouch Systems- A Virtusa Company
Direct: 510-399-7836
Email: skademada@virtusa.com