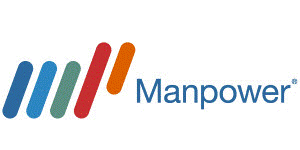 5 + Transaction Processing Officers for a Bank in Scarborough from Manpower
Scarborough, ON
Manpower is currently hiring for Transaction Processing officers in the Scarborough region. If you are interested in working in a Financial Institution,enjoy working with computers, and believe a job well done is the only way you do it then this is the position for you.

The Transaction Processing clerk is accountable for processing transactions of a non-financial nature and/or routine financial nature (e.g. updating/changing client information, inputting new client information, adjustments to customer accounts to correct pre-processing and processing errors). Some independent judgment may be required according to well-defined procedures and guidelines and escalating issues as appropriate.

Complete clerical duties such as typing basic information, modifying established spreadsheets, filing, faxing, photocopying, ordering stationery/dispatch supplies to provide administrative support to assigned area. These are contract roles with possibility of extension.

Pay rate $16.77/hr
Monday to Friday : 9AM to 5PM

The successful candidate will have:
*High Attention to detail
*Follow compliance policies, procedures and guidelines to ensure privacy and confidentiality of information at all times
*Knowledge of internal client systems and applications
*Strong keyboarding skills and basic knowledge of PC skills in a Windows environment (e.g. Word, Excel)
*Communication skills sufficient to interact with other team members and potentially other internal departments at the peer level and external partners

This is a wonderful opportunity to begin employment with our high profile Manpower Client

Interested? Apply today!

ManpowerGroup recognizes the importance of providing an accessible and barrier-free environment. We are committed to creating a welcoming, fair and inclusive environment by offering equal opportunity to access our services. At ManpowerGroup, we are committed to providing accommodations, and will work with you to meet your needs.