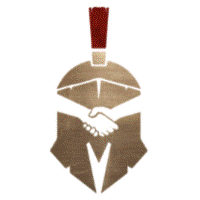 Full Time Sales Representative at The Acquisition Group
Nanaimo, BC V9R 3A7
Are you interested in starting or expanding your sales career with positive people!?
Our knowledgeable Sales Representatives will help customers choose the right home services to meet their needs. Our agents create and build consultative, long-term relationships with customers citywide in order to create tailored, cost-effective technology solutions that meet their needs! If you possess a tenacious desire to advance in a fast-paced sales environment where success is rewarded, then we want to hear from you!

Our company provides an industry-leading training structure that provides the necessary tools to be well-versed in technology sales, customer service, and team management.

Responsibilities of our Sales Representative include:
Direct and phone conversations with potential and established customers on a daily basis
Ability to establish and expand relationships with key executives and decision-makers within each customer and territory
Demonstrate ability to close sales and overcome customer objections
Ability to find and position each customer's unique value proposition to satisfy their long term needs
Develop and maintain exceptional consultative relationships with existing customers
Build and nurture relationships with fellow colleagues, while building and leading a team!

Qualities of a Successful Sales Representative include:
Strong interest in sales
Proficient with Microsoft Outlook, Word and Excel in addition to basic computer knowledge
Strong organization and time management skills
Ability to multitask
Effective communication skills
Desire for leadership and growth into management roles
Send us your resume for our consideration.