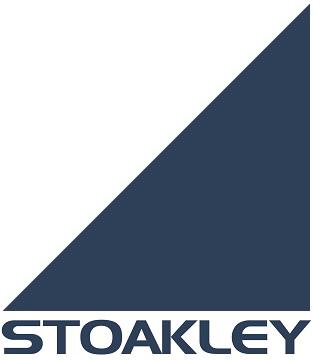 ACCOUNT EXECUTIVE from Stoakley-Stewart Consultants Ltd.
Toronto, ON
POSITION TITLE:
ACCOUNT EXECUTIVE
COMPENSATION:
Base salary plus up to 25% bonus plan, strong benefits package, matching RRSP, and expenses.
THE COMPANY:
Our client is a global provider of third party logistics, distribution, warehousing, load brokerage and intermodal marketing. We focus on offering solutions for the most challenging and complex material movements, employing a lean and effective process model. From unusual freight solutions to multi-layered supply chain management, our client can integrate and manage an extensive range of logistics services on both sides of the U.S. and Canadian border
THE OPPORTUNITY:
The Logistics Sales Executive will report to the Director of Logistics and will be accountable for developing new business opportunities by selling non-asset based FTL, LTL, Intermodal, Air, Ocean and Warehousing services. The ideal candidate will team with management and the business unit to prepare proposals and quotations while securing contracts and cultivating new business channels.
LOCATION:
Toronto, ON
CORE COMPETENCIES:
Customer Focus
Communication
High Energy
Negotiating and Mediating
Problem Solving
Adaptability/Flexibility
Result Focus
Innovative and Creative Thinking
Integrity and Ethics
Dependability and Accountability
POSITION DESCRIPTION:
Generating leads through referrals, cold calling and networking
Managing a balanced sales pipe-line, executing all phases of the sales process from target to close to continually secure new business
Surpass all standards for prospecting calls, presentations, proposals and closes
Managing and growing new business in your assigned territory
Ensure a high level of client satisfaction by maintaining close interaction with all customers ndash; including follow up on concerns or other issues
Provide a solution-based sales method to drive new business across multifaceted lines of business; LTL, Intermodal, air, ocean warehousing
Negotiate contracts and rate agreements
Develop, execute and monitor strategic and tactical goals to maximize sales, profit and to ensure sales targets are met or exceeded
Provide documented activity reports of your sales efforts on a daily, weekly and monthly basis
Provide ongoing reporting and analysis, including: territory trending, sales reports/analysis, CRM reports, trade-spending analysis, expense reports, etc.
Follow all company policies, ethics and company procedures
EXPERIENCE: In order to be COMPETITIVE for this position, you will:
5 years' experience within the logistics-based transportation industry in a Senior Sales Executive or National Account sales function
Extremely organized, proactive, flexible and creative
Excellent presentation, selling and communication skills
Strong business knowledge of North American transportation modes and customers
PC competency in PowerPoint, Word and Excel program
Proven results and history of territorial and regional sales growth
Detailed knowledge of various transportation modes and operating requirements
Effective problem solving, organization and time management skills
Self-starter: Self-motivated and able to work autonomously
Solid negotiation skills and the ability to work with a focus on deadlines and business goals
Ability to engage and communicate with stakeholders at all levels within the organization
Possession of a valid license and suitable vehicle; must be willing to travel
EDUCATION:
Post-secondary degree and/or coursework in Business Administration / Commerce is preferred but not essential if candidate has appropriate sales training and experience
EMPLOYMENT TYPE:
Permanent, Full-Time
REQUIRED TRAVEL:
25% - as required
MANAGES OTHERS:
No
JOB CATEGORY:
Sales | Marketing
INDUSTRY:
Transportation:Ground/Trucking
DATE:
July 25, 2019
CONTACT:
Trevor Stewart, President
HOW TO APPLY:
Please click on the "APPLY" button located elsewhere on this job posting (preferred) or email your resume to: tstewart@stoakley.com
NOTE TO LINKEDIN APPLICANTS - Please ensure you attach a current resume to your application.
JOB ORDER NUMBER:
201001
ABOUT STOAKLEY-STEWART CONSULTANTS:
Stoakley-Stewart Consultants Ltd. is an Executive Search/Recruiting Firm with international reach. We opened our doors in 1977 and have grown to be one of the most successful employment agencies in Canada, boasting over 300 person-years of recruiting expertise. We house a team of top-notch consultants, each acting as Subject Matter Expert in their chosen field. As a result we provide professional recruiting services to clients and candidates in a variety of industries.

This expansive breadth of experience allows us, as a firm, to satisfy all of your hiring/employment needs. In accordance with Canadian laws, it is the policy of Stoakley-Stewart Consultants to consider all qualified individuals for available positions without regard to race, colour, religion, sexual orientation, country of origin, age, disability etc.

See ALL of our open jobs at: http://data.stoakley.com/alljobs.asp
WHAT ARE WE KNOWN FOR AND HOW DO WE HELP?
Helping talented professionals secure new, exciting and rewarding career opportunities.
Treating each unique individual with professionalism, respect and integrity.
Meeting your distinct needs by matching you with the right corporate culture.
YOU CAN ALSO VISIT US AT AND FOLLOW US ON:
Website: www.stoakley.com
LinkedIn: https://www.linkedin.com/company/stoakley-stewart-consultants
Twitter (@stoakleystewart): https://twitter.com/stoakleystewart
Facebook: http://facebook.com/StoakleyStewart
YouTube: https://www.youtube.com/user/StoakleyStewart
Paid sick days
Prescription Drug Coverage
Parking
Vacation/paid time off
Life Insurance
Flexible Schedules
Long Term Disability
Employee Events
Paid Holidays
Medical, Dental and Vision
Performance bonus