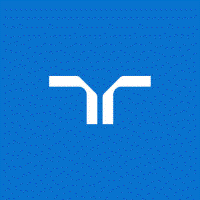 Accounting Administrative Assistant from Randstad
Burlington, ON
Administrative Assistant in Burlington

Are you a strong Administrator who enjoys working in a fun and focused work environment? Are you familiar with accounting functions, consider yourself detail oriented, able to prioritize and multitask? Then this Administrative position may be a great fit for you!

We are currently recruiting for a permanent Administrative Assistant position working along side the accounting department. This is a position within the Burlington area for a Storage company that has branches across Canada. This position will involve directly assisting the accounting department with administrative duties, reviewing and printing reports, navigating and entering data through QuickBooks.

The ideal candidate will have 3+ years of experience within an Administrative or Office positions that involved data entry, will have knowledge of Excel and QuickBooks and posses a keen attention to detail. This is a great opportunity with flexible hours and remote work availability.

If you are interested in applying for this opportunity please apply online at Randstad.ca or email

heather.dumitru@randstad.ca



ADVANTAGES
- Full-time hours during the day
- Relaxed, casual environment
- 3 days work from home 2 days in office
- Monday-Friday
- $40 000 - 50 000 yearly
- 3 weeks vacation
- Benefits provided
- Burlington Location
- Environment where you can work independently and as a team
- Pet Friendly office
- Laptop and equipment provided
- Permanent opportunity

RESPONSIBILITIES
- Maintaining files and internal database
- Reviewing and printing reports
- Retrieving and distributing mail
- Scanning, copying, and filing documents
- Maintaining and order office supplies
- Assist the accounting department with data entry through QuickBooks
- Assisting with research for project work

QUALIFICATIONS
- 3+ years of experience within Administration or Office role
- Proficient within MS Excel and Word
- Must be an excellent communicator
- Must have great attention to detail and time management skills


SUMMARY
How to Apply?

1) Apply online at Randstad.ca today!
2) Email your resume at

heather.dumitru@randstad.ca

today!