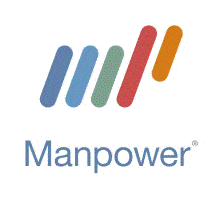 Accounting Analyst at Manpower Professional
Calgary, AB t2p5p8
Accounting Analyst

Manpower is currently seeking Accounting Analysts (Multiple Positions available) for long term opportunities in Calgary, AB.

In these roles you will be responsible for validating the conversion of financial data from existing SAP, Oracle and HFM applications to a new HFM application with new defined metadata.

Duties & Responsibilities:
• Utilize Smart View templates to compare data between different applications
• Investigate and remediate differences identified within legacy consolidation systems
• Work overtime to meet critical deadlines


MUST HAVE qualifications:
• Bachelor's Degree in Accounting
• 4 – 10+ years' related accounting experience
• FDMEE/HFM experience
• Microsoft Office proficiency
• General understanding of HFM consolidations process and external financial reporting
• Good oral and written communication skills

NICE TO HAVE qualifications:
• CPA preferred
• Ability to see and communicate conceptually
• Demonstrated attention to detail
• Good analytical skills
• Ability to prioritize and manage multiple deadlines
• Highly motivated self-starter
• Team player who exhibits willingness to interact with others

Please email your resume directly to

cassia.rodrigues@manpower.com

or call 587-437-4556.

Alternatively, you can view our current open positions on manpowerab.com

Even if this one might not be the one for you, please do not hesitate to send your email to

Calgary.ab@manpower.com

and let one of our Talent Management Consultants connect with you about our other opportunities.

Follow us on Facebook (manpoweralberta), Instagram (Manpower.AB), twitter (ManpowerAB) & LinkedIn (ManpowerAB).