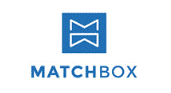 Accounting Assistant from MatchBox Consulting Group
Vancouver, BC
MatchBox Consulting Group is currently searching for an Accounting Assistant for a 12 month contract opportunity with one of our clients based in Vancouver or Calgary (remote for now)
Responsibilities:
Prepare month-end and ad-hoc journal entries
Ensure all head office transactions are well documented with supporting working papers
Assist with setting up new projects and personnel in the accounting system
Assist in the preparation of monthly reporting of project expenditures.
Prepare reconciliations and reports, as needed
Assist with reporting budget to actual variances and explanation of reasons in the financial reporting context for Vancouver head office.
Assist with the budgeting and forecasting processes.
Assist with other ad hoc activities as assigned
Assisting with the annual budgeting, and forecasting processes
Requirements:
Preferably 3 - 5 years of accounting experience
CPA candidate or recently qualified CPA
Excellent interpersonal, oral and written communication skills
Experience and understanding of full cycle accounting.
Proficient in Microsoft Excel, Word, PowerPoint, Share point. Exposure to Microsoft Dynamics 365 is an asset.
A strong attention to detail, ability to multi-task, solve problems and suggest solutions while meeting tight deadlines
Headquartered in downtown Vancouver and serving clients nationally, MatchBox is a recruitment and solutions firm that specializes in the fields of IT & Technology, Engineering & Technical and Accounting & Finance.
We offer unrivaled expertise with a team that has many years of experience in the recruitment and professional services industry. Our recruitment consultants work in specific vertical markets and our passion is building great connections, creating strong opportunities, and delivering that perfect match.
Please visit our website at www.matchboxhr.com