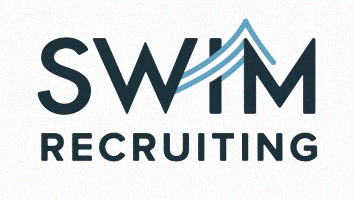 Accounting Partner at Swim Recruiting
Burnaby, BC
Senior Accountant – Join a large finance & accounting team for your first industry role!
Who - The Company: 
Our client is a progressive and international manufacturing organization with HQ in Burnaby and locations globally. They have been in business for over 25 years and is a stable yet consistently growing organization. This is an excellent opportunity to work closely with a large and dynamic finance and accounting team in a growth-oriented environment. This company has social events throughout the year, and they look for people who can strike the balance between hard-working and fun-loving. 
What - The Role:  
Reporting to the Manager of Accounting, the Senior Accountant is responsible for delivering professional services and financial solutions to the organization. The successful candidate also supports company-wide initiatives, including strengthening the organization's internal control framework, process improvements and enhancing the overall finance environment. This is a well-rounded accounting position that will offer a great deal of variety, but some of the key responsibilities listed below:
Partner with General Managers to deepen financial insight into their business unit and support information-driven decision making.
Engage with Customer Focus Teams to enable an understanding of financial results down to the customer level.
Lead the month end, quarter end and annual financial close and reporting process in supported business units as well as corporately.
Who - The Candidate: 
This is an ideal opportunity for someone in public practice looking to make their first move into industry. 
Minimum 3 years of progressive experience in either a full-cycle accounting environment or a public practice accounting firm
Working knowledge of corporate financial systems an asset coupled with strong MS Office suit
Completion of accounting designation (CPA or equivalent) and university level education
Strong knowledge of IFRS and ability to apply accounting rules to operational situations, drafting technical memos, proposing journal entries and drafting financial statement notes. Demonstrated ability to build strong and trusting relationships with managers, employees and peers
Advanced communication skills, both written and verbal, with the ability to present complex information in an easily understood manner tailoring the communication to diverse audiences to facilitate understanding
Where: 
Burnaby
How Much: 
A competitive salary that commensurate with experience, plus comprehensive benefits and vacation.  
When & How to Apply: 
This search is moving quickly! Swim is providing our client with an on-going short-list so please let us know as soon as possible if you are interested.