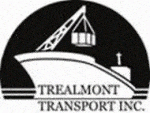 Accounting Technician / Technicien/ne en comptabilité - Montreal at Montship Inc.
Montreal, QC H2Y 1R2
Montship Inc., une filiale de Trealmont Transport Inc., a un poste vacant pour un Technicien/ne en comptabilité à Montréal, au Québec. La Entreprise a été fondée en 1925 et s'est développée au sein de Trealmont Transport Inc. avec ses diverses filiales (y compris Montship Inc.) dans le secteur des transports maritimes et est l'un des agents de transport les plus anciens et les plus respectés au Canada.
Le technicien en comptabilité travaillera sous la supervision du Contrôleur de l'Entreprise et sera chargé de maintenir des registres financiers précis.
Responsabilités:
Réconciliation des comptes GL
Déclaration des taxes indirectes
Valider et comptabiliser les factures de nos fournisseurs
Valider la conformité des comptes de dépenses
Conciliations bancaires
Préparation du dossier de fin d'année
Processus de clôture de fin de mois et de fin d'année
Maintenir un système de classement comptable ordonné
Tenir à jour le plan comptable
Processus mensuel d'amortissement
Contrôle des revenus
Traitement des rapports de dépenses des employés
Qualifications:
Un baccalauréat en commerce est exigé, plus particulièrement en comptabilité / finance
Maîtrise de Microsoft Office, très bonnes connaissances en informatique
Excellentes compétences en communication et en relations interpersonnelles.
Maîtrise du français et de l'anglais, à l'oral et à l'écrit est indispensable.
Le candidat idéal possédera les attributs et compétences suivants:
Il / Elle doit être capable de travailler en équipe
Il / Elle doit posséder de bonnes compétences en communication
Il / Elle doit être capable de performer dans un environnement multitâches.
Il / Elle doit être orienté vers le service à la clientèle
Veuillez envoyer votre CV de manière confidentielle à / hr@montship.ca Réf: TTI-019-021 ou visitez notre site Web à l'adresse http://montship.ca
Nous remercions tous les candidats pour leur intérêt; Toutefois, seuls les candidats sélectionnés pour une entrevue seront contactés.
-------------------------------------------------------------------------------------------------------

Montship Inc. a subsidiary of Trealmont Transport Inc. has an opening for an Accounting Technician in Montreal Quebec. The Company was originally founded in 1925 and has now grown within the Trealmont Transport Inc. with its various affiliates (which includes Montship Inc.) within the shipping industry and is one of the oldest and most respected shipping agents in Canada.
The Accounting Technician will be working under the supervision of the Company Controller to aid in maintaining accurate financial records.
Responsibilities:
Reconcile and balancing of GL accounts
Sales tax reporting
Accounts payable
Accounts receivable
Bank reconciliations
Preparation of year-end file
Maintain the petty cash fund
Month End & Year-end close process
Maintain an orderly accounting filing system
Maintain the chart of accounts
Monthly asset depreciation
Revenue control
Employee expense report processing
Qualifications:
A Bachelor degree is a must, specifically in Accounting / Finance
Proficiency in Microsoft Office, very good computer skills
Excellent communications and interpersonal skills.
Strong French and English language skills, both oral and written are a must.
The ideal candidate will possess the following attributes and skills:
He/She must be able to work in a team environment
He/She must possess good communication skills
He/She must be able to multitask
He/She must be customer service oriented
Please send your CV in confidence to / hr@montship.ca Ref: TTI-019-021 or visit our website at http://montship.ca
We thank all applicants for their interest; however only those selected for an interview will be contacted.