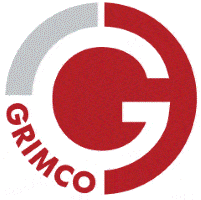 Accounts Receivable Clerk at Grimco Canada, Inc.
North York, ON M3J 3H7
What makes Grimco Special?
We're excited for our 144th year in business! We are a growing company that continues to evolve in our industry.
We offer a customized career progression program that provides a clear career path for motivated employees who desire leadership roles – our strong performers become our strong leaders.
We have fantastic teams throughout North America and are proud of our reputation of being the most informed and educated supplier in the industry.
Our executives and managers are extremely accessible and work on the front lines of our business!
What Separates the Good from the Great at Grimco:
Those who are successful at Grimco demonstrate determination, competitive drive, and eagerness to learn all facets of our company. They must have a strong desire to provide exceptional customer service and sell. They must also possess the drive to make an immediate impact on a growing company.
What Does Accounts Receivable at Grimco do?
The main role of the accounts receivable team is to ensure that the company receives payments for goods and services and properly records the transactions. The duties and responsibilities of this position require not only a knack for numbers, but also attention to detail and well-developed organizational skills.
This role is located at Grimco Toronto Corporate, and is scheduled from 8:30am - 5:00pm EST Monday through Friday.
Responsibilities:
Daily posting deposits, EFT, and POS Slips.
Answer correspondence, prepare reports, and maintain records and files related to collection work.
Calculate, prepare, and issue documents related to accounts such as bills, invoices, account statements, and other financial statements using computerized and manual systems.
Perform related clerical duties, such as word processing, maintaining filing and record systems, faxing and photocopying.
Adhere to comprehensive policy and procedures for the extension of credit.
Assist team in resolving collection issues by making payment arrangements by telephone or e-mail to debtor.
Provide back up for team members' accounts for vacation or sick day coverage.
Other duties as assigned.
Requirements:
0-2 Years Previous Accounts Receivable, Collections, or related experience in a fast-paced environment.
Experience using integrated accounting systems and/or ERP software
Completed Post-Secondary degree or equivalent diploma from an accredited college/university (final semester applicants welcome).
Computer literate – MS Office Suite, internet navigation, and order entry experience.
Confidence and positive attitude are a MUST! Goal-oriented and competitive in sales/marketing activities.
Superior interpersonal skills – able to communicate effectively at all levels.
Ability to work hard and smart – never satisfied with the status quo.
Ability to take direction and to make independent decisions in a fast-paced environment.
Demonstrate a strong sense of urgency and true commitment to customers.
Strong Preference For:
Post-Secondary Degree or equivalent Diploma with Major/Concentration in an area of Accounting/Finance/Business or related field.
Top of the class graduates.
Infor CloudSuiteDistribution Enterprise data management system experience; CRM database experience.
Advanced levels in French are always a plus!
New to the Sign Industry? What is Training Like?
3 weeks of focused training time
Majority of time training is focused on: accounting, computer systems, phones/customers, sales/service, products, purchasing, logistics, web store, marketing, safety, accounting, human resources, and reports.
Split between break-out session and hands-on learning environment.
Rotation within departments for a diverse look at how employees approach tasks and achieve goals.
Full-time salary includes training period.
Travel accommodations and expenses provided per Grimco Canada Travel & Expense Policy. Training location determined by corporate/regional training team schedule.
Grimco is an Equal Opportunity Employer. Immediate Opening. Full-Time Employment Status. Salaried Compensation. Employee Benefits Package Including: RRSP Matching, Extended Health, Dental, Vision, Life Insurance, Accidental Death and Dismemberment, Long Term Disability, Travel Insurance, Grimco Cares Employee Assistance Fund, Perkopolis Discount Program, Paid Personal & Sick Time, Holiday, & Vacation Accrual.