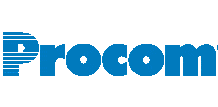 Administrative Assistant from Procom
Bolton, ON
Client ID: 298611

Administrative Assistant
On behalf of our client, Procom is seeking an Administrative Assistant for a 12 month contract in Bolton, ON.

Administrative Assistant Responsibilities
Provides administrative support to management or a team.
Work will include, general duties such as budget assistance, managing team requests for travel, meeting room bookings, timesheet/expense entry, systems support, staff changes, manage team correspondence, and other secretarial duties.
Utilizes many different systems from word processing, spreadsheets, SAP and other software used by the business
Makes decisions within scope of position and authority as well as independent decisions regarding planning, organizing and scheduling work for self.
Can also make decisions that have impact on the department.
Operates at the executive level and provides advanced confidential support.
Requires in-depth knowledge of the organization and the policies.
May provide guidance to less experience Associates and manage their work.
At this level they are adaptable and can manage complex problems using sound judgment.
Administrative Assistant Must Have Skills
Advance computer skills are required.
Experience with LMS and SAP
Post Secondary Education
5+ years of experience. 

Administrative Assistant Location
Bolton, ON

Administrative Assistant Start Date
ASAP