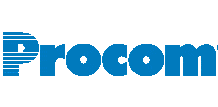 Administrative Assistant from Procom
Calgary, AB
Client ID: 271348
Administrative Assistant
On behalf of our client, a well-established Canadian organization, Procom Consultants Group is seeking an Administrative Assistant to join their team in Calgary.
Administrative Assistant - Job details
Perform various office administrative support duties, including printing, folding, and stuffing large volumes of invoicing and acting  as last line of defense in quality control.
Payment processing on behalf of clients on a daily basis, paying particular attention to accuracy and special requests.
Greet clients as soon as they arrive and connect them with the appropriate party. 
Answer incoming calls and direct inquiries to respective office members.
Administrative Assistant - Mandatory Skills
Completed diploma or degree in a related discipline preferred
Up  to 3 years of related administrative experience in an office environment
Must have strong attention to detail and a sense of urgency
Strong communication skills and professional phone manner
Knowledge of Microsoft Office Suites
Excellent customer service skills
Administrative Assistant - Assignment Location
Calgary, AB
Administrative Assistant - Length
Permanent