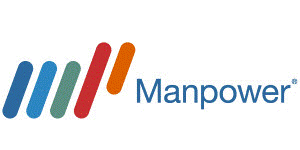 Administrative Assistant II (Cromer,Manitoba) at Manpower
Dauphin, MB R3C4K5
Our client is a Multinational company that is present across Canada which is a leading energy delivery company. We are looking for Administrative Assistant II for a 1-year contract based in their Cromer Manitoba location.

What we offer:

* Hourly Wages - $25.00HR
* 37.5 Hours Weekly
* Over Time Available
* Career Advancements and More.

In order to qualify for this role, it is vital that you:

* Minimum of three years related office administrative experience required. Successful candidate must possess High School diploma or GED
* Great interpersonal skills, friendly and team oriented required.
* Strong organizational, communication, attention to detail and problem-solving skills.
* Successful candidate will have proficiency in Microsoft Office including Excel, Word, and Power Point.
* Proven strong work ethic with the ability to work independently.
* Outstanding organizational and communication skills.

Essential Functions

* Understand and provide data entry support in a variety of application
* Weekly time entries into Work Day
* Invoice coding and approvals in Markview
* Creation and updates of Work Orders within SCM Tool.
* Support for Master Service Agreements
* Ensure compliance with all company's financial policies and procedures.
* Process expense reports for self and others as required in iExpense (Oracle Financial)
* Handling accounts payable inquiries from suppliers and vendors.
* Support local personnel with HR related inquiries
* Assist with the coordination of on-site training.
* Coordinate logistics for crew (Travel, meals, meetings) etc.
* Collect & forward Monthly mileage reports.
* Record & Input Safety Meeting Minutes Sharepoint.
* Maintain record of Contractor hours as per reporting guidelines.
*Maintain organization of a variety of documents & assist with retention processes including trainings.
* Support PLM Employees in applicable documentation requirements.
* Support delivery of Safety Orientation & log (Annual, Site-Specific, Life Saving Rules)
* Support the Onboarding of new personnel
* Complete all required training, maintain your IDP and participate in employee performance conversations.
* ISNet World pre-qualification inquiries.
* Provide assistance with Prairie Region SharePoint site as requested
* Ensure competitive pricing for regional office purchases
* Provide coverage as requested to the other Admin Support members throughout the region.

Manpower is a Fortune 500 company, with a worldwide network of 4,400 offices around the globe and 32 offices in Canada. As a world leader in the employment industry, we have been named Americas Most Admired Staffing Company by Fortune Magazine for four consecutive years.

To learn more about the changing world of work, please visit our website and follow us on Facebook Manpower Manitoba.