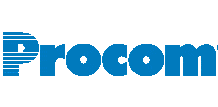 Administrative Assistant III from Procom
Prince George, BC
Client ID: 286089
Administrative Assistant III
On behalf of our client, Procom is seeking an Administrative Assistant III for a 12-month contract in Prince George, BC.

Administrative Assistant III Scope of Work
Perform standard and advanced administrative and business operations duties for Manager(s).
Prepares reports for use in business planning and analysis for assigned area.
Coordinate new hire and existing employee moves by establishing IT accounts, phone extensions, etc.
Assists in the development of project plans.
Works with project manager(s) to ensure the integrity and completeness of status reports. Coordinate meetings.
Coordinate and manage vacation calendars and timecard reviews.
Make travel and lodging arrangements as required. Maintain manager's calendar and schedules.
Screen calls, distribute mail, and update contact lists.
Process expense reports, EMRs and order supplies. Process Purchase Orders.
Create correspondence and maintain library of presentations. Coordinate and implement special projects, maintain confidential files.
Attend staff meetings, TDR meetings and provide meeting minutes.
Administrative Assistant III Responsibilities
Administer and account for service contracts and invoices
Manage time entry, time records, reporting according to SOX requirements and training
Administer non-core accounting and accounts receivable
Provide general accounting services (e.g. journal entries, reconciliations, audit requests, ad-hoc reporting) as directed by the senior accounting staff
Support individual projects or activities as delegated by the Finance Team Leader
Initiate and champion processes and documentation to ensure continuous improvement and consistency across SET-West
Assist employees with general information requests by responding to questions or directing employees to the appropriate resource
Administrative Assistant III Desired Skills
Preference will be given to a university degree in Business or Accounting or Office Administration Diploma or equivalent
7 - 10 years of work experience in a team-based office environment
Experience with SAP, MS Office Suite
Experience with union contracts as they apply to compensation and time entry
Self-motivated and able to work both as a team member and independently
Experience in customer service with excellent organizational and time management skills
High level communication skills (oral, written, listening)
Administrative Assistant III Assignment Length
12-month contract
Administrative Assistant III Location
Prince George, BC.
Administrative Assistant III Start Date
ASAP