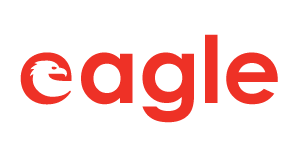 Administrative Assistant from Eagle Professional Resources
Montreal, QC M5J0B6
Eagle is currently seeking an Administrative Assistant. This is a seven (7) month, contract position scheduled to start in August.



Key Responsibilities



The successful candidate will be responsible for:





Providing administrative support for the team;
Request and prepare data and case files based on defined processes; 
Tracking and logging to support measurements and workflow management;
Provide back up assistance for other Administrative Team members;
Active participation, including the implementation of, process improvements for on team projects;
Mail delivery as required in back up situations; 
Filing based on set standards and timelines as requested;
Coordinating Report requests, both standard and non-standard;
Monitoring, coordinating assignment of items and responding to inquiries;
Providing phone coverage; 
Willingness to step outside of defined parameters of the administrative assistant role description to provide support wherever needed on short notice, and;
Actively seeking opportunities for professional and personal growth and development.
Skills and Qualifications



The qualified candidate must have:





Secondary School Diploma;
Advanced PC knowledge including MS Office (Word, Excel, PowerPoint), and Lotus Notes);
Excellent communication skills;
Excellent organizational skills;
Flexibility in managing a varied and often challenging, quickly changing workload; 
Ability to recognize task demands and deadlines and prioritize accordingly;
Resourceful at problem-solving and continually improve job processes and procedures; 
Ability to work independently, or as part of a team, and;
On-going participation in continuous learning and education initiative.
Don't miss out on this opportunity, apply online today!

 


Eagle is an equal opportunity employer and will provide accommodations during the recruitment process upon request. We thank all applicants for their interest; however, only candidates under consideration will be contacted. Please note that your application does not signify the beginning of employment with Eagle and that employment with Eagle will only commence when placed on an assignment as a temporary employee of Eagle.

 


Eagle Professional Resources

Staff Placement Agency Permit Number: AP-2000200

Placement of Personnel and Recruitment of Temporary Foreign Workers Permit Number: AR-2000199



Eagle Temporary Staffing

Staff Placement Agency Permit Number: AP-2000204

Placement of Personnel and Recruitment of Temporary Foreign Workers Permit Number: AR-2000205