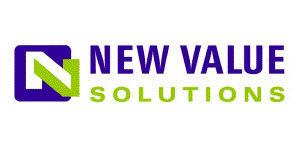 Administrative and Marketing Assistant at New Value Solutions Group Inc.
Burnaby, BC V5C6C6
Job Description
New Value Solutions, a national IT Consulting company, is seeking an Administrative and Marketing Assistant. The successful candidate will work closely with the President, providing administrative assistance where needed. As an extension of the President, the successful candidate must be very good with numbers, English grammar, and may be called upon to assist in sales. Specifically, the successful candidate will also have a specific focus of assisting in the marketing of our company's services throughout Canada and the United States. This will largely be accomplished through social media and remote conference calls, alone, with the President, or other senior personnel of the company.
The responsibilities will include:
Coordinate executive communications, including taking calls, responding to emails and interfacing with clients and vendors
Assist the President with the production of proposals
Assist with and develop marketing plans to promote our services across Canada and into the United States
Assist in monitoring active marketing programs and developing ways to improve those campaigns
Submit ideas for experimental marketing programs designed to enhance and grow the company's brand
Help conduct and collate findings from market research
Write targeted content for website and blogs
Assist in the distribution of subscriber newsletters and information
Creating content for social media channels
Keeping abreast of industry trends and compelling marketing campaigns
Prepare reports as required
Maintain and enforce the process of the filing system already in place of paper and electronic documents
Making travel arrangements and detailed travel itineraries
Taking dictation and minutes and writing them up subsequently
Producing reports and presentations
Uphold the strictest level of confidentiality of information
Develop and sustain a level of professionalism among staff and clientele
Working the very strong accuracy and attention to detail is a must.
The successful candidate will ideally have the following qualifications:
Minimum 2+ years of work experience in an administrative role
Advanced skills in Microsoft Office, with an ability to become familiar with firm-specific programs and software
Excellent interpersonal skills
Excellent communication skills (written and oral)
Strong ability and comfort to deal with numbers
Some marketing experience would be asset, but not required
Excellent at multi-tasking
Must be very organized
Friendly and professional demeanor
This successful candidate can progress in this role to more senior roles such as Marketing Specialist or Executive Assistant or other to be defined. We are a small and growing company so opportunities will exist.
If this role interests you, we welcome your application. We thank all applicants in advance. Only those shortlisted will be contacted.