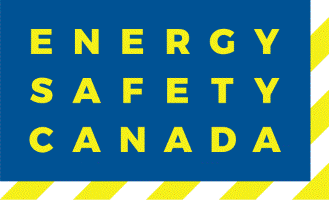 Administrator, Enrolment Services at Energy Safety Canada
Calgary, AB T2C 4T5
Energy Safety Canada is the national safety association for the oil and gas industry. We develop and support common industry safety standards, deliver effective learning systems, share data analysis and safety expertise with workers and employers, and advocate for worker health and safety. Our goal is the same as industry's — zero injuries, zero incidents. Learn more at www.EnergySafetyCanada.com.
Job Overview:
Reporting to the Team Lead, Enrolment Services, this position is responsible for providing exceptional customer service to Energy Safety Canada's stakeholders which include all students, instructors and clients.
Responsibilities:


Provide Stakeholder Customer Care: Effectively answer all customer inquiries in a Contact Centre environment (phone, email/fax, and chat) and in-person. Provide knowledgeable guidance on Energy Safety Canada courses and course selection, as well as safety information and products. Provides confirmation of certification/exam results as needed.
Strong communication skills; able to clearly explain unfamiliar concepts to our customers in a clear and concise manner via telephone, e-mail and web based live chat
Address and resolve technical problems through a variety of methods, including troubleshooting, research, and providing education to stakeholders
Process Stakeholder Requests: Effectively process all customer requests. Maintains and updates customer data. Follows policies and procedures, as defined.
Provide Internal Stakeholder Support - Liaise with various departments as required to effectively resolve customer exceptions, escalations and opportunities for improvement. Works on assigned inter-departmental initiatives to support department priorities, as required.
Peer support and mentoring: Support peers with training, guidance and best practices as required.
Certifies classes (as required): Inputs student completion information and adjusts marks or completions as necessary. Mandatory focus on accuracy. Prints certificates and other pertinent material for the classes. Updates student and class information on course completions. Filing and organizing class information as it is received and after processing. Follows policies and procedures, as defined.
Other duties as required
Required Knowledge, Skills and Abilities:


High school diploma or its equivalency is required
6+ months experience in a Contact Centre or switchboard experience
6+ months experience working in a customer service role
Proficient in MS Office
An ability to navigate multiple computer systems
Computer literate, ability to proficiently and fluently use iMIS, D2L, Integrity Advocate or other similar software programs would be an asset
Has knowledge of commonly used concepts, practices and procedures within an office environment
Strong interpersonal and communication (oral and written) skills required.
Excellent Customer Service and relationship building skills, with an attention to patience and professionalism required
Demonstrated ability to work well as part of a team
Must be able to work in a multi-task environment that is deadline driven and has a high volume of work
Data entry experience with focus on accuracy and troubleshooting an asset
Be a part of building a stronger, safer workforce!
Great Base Salaries
Full Medical & Dental Benefits
RRSP Matching
Paid Vacation
Flex Days
Employee Education Assistance Program
Qualified candidates are asked to submit resumes by visiting our website:
https://www.energysafetycanada.com/Careers/Careers. Click the Work with Us button.
Submissions should be in MS Word or PDF formats only.
Energy Safety Canada would like to thank all applicants for their submissions; however, only applicants selected for an interview will be contacted.