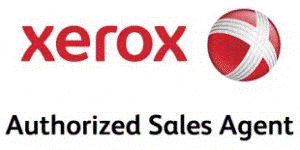 Agency Account Manager B2B at XPERT OFFICE - XEROX AGENCY
Edmundston, NB e3v0a4
Do you have the X-Factor?
Career Opportunity in Edmunston area
Why we need you..
Are you a strategic thinking person who wants to help organizations find solutions to improve their business processes and their transition to state of the art technologies? Are you energetic, eager to acquire new knowledge, successful and results-oriented? Are you looking for a company that will help you gain invaluable business knowledge and experience through coaching and continuing development? An experience that will be recognized throughout the industry and that will be an major stepping stone in your career.
Are you looking for a challenging and financially rewardingcareer with a fixed salary and bonuses based on YOUR results? A career offering exclusive incentives like awards and trips around the world?
Why Xerox?
More than just a printing equipment manufacturer, Xerox is a global company, recognized for its innovations, which today, in 2018, helps customers make the move to digital, and brings a multitude of solutions to solve their business problems throughout this transformation while supporting customers by automating their key processes. We also want to help customers reduce the impact of hardcopy documents to the environment and share with them the expertise we have been building in sustainability for more than 40 years : "Print less and for less".
To cope with the constant changes, Xerox provides simple solutions to a complex world. We remain faithful to our tradition by providing solutions to business problems through various services, innovative technologies and the expertise of our employees and partners.
XEROX : Innovating the Way the World Communicates, Connects and Works : https://youtu.be/hzPIGgOFCko
Also, Xerox is recognized worldwide for its salestraining that prepares you to be among the best when you give your best!
Visit our careers website to learn more about our fun and supportive culture, and check out some awesome videos about current Xerox Agency employees and their journey since working as an Account Manager :
http://www.findyourxfactor.ca/fr/
Agency Account Manager:
The Account Manager will market the full line of Xerox products and services in a defined territory of current Xerox customers and non-customers alike. This position will be concerned with short term sales activity within an account as well as developing and implementing a longer term strategy to ensure Xerox will retain customer accounts and continue to obtain future business.
Primary Responsibilities:
Achieve sales targets for new business sales and renewals.
Provide existing account coverage and development of new accounts.
Develop appropriate strategies (short & long term) to suit business needs and requirements of customers and non-customers.
Meet Xerox Canada's Customer Satisfaction goals by effectively resolving all customer issues.
Qualifications:
University/College graduate is required.
Bilingual
Strong verbal communication skills,
To be comfortable making cold calls, setting up appointments.
An entrepreneurial background is an asset.
Proficiency in MS Office, Excel, Word, and Power Point.
 
Other:
Valid driver's license and vehicle is required.
Candidates must be eligible to work in Canada.Please send us your resume and come work with people like you who want to grow at their full potential in consulting / strategic sales!
starting at $27,000.00 /year
Salary 27k + Uncapped Commissions, Bonuses = 50,000$ 1st year + car allowance + cellular package