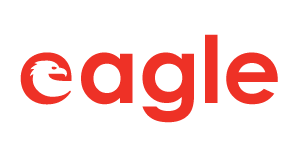 Agile Coach from Eagle Professional Resources
Ottawa, ON K2K3N5
Eagle currently has a career opportunity for an Agile Coach and we are looking to speak to qualified candidates with the skills and experience outlined below.


This position is a six (6)-month contract located in Ottawa, ON to start in October.


As the Agile Coach, you will be responsible for:
Training, Guiding and Coaching Agile practices and methodologies for teams and individuals;
Helping identify, mentor and support new Scrum Masters within their area of the organization; and,
Actively participating and contributing to an Agile Coach Community of Practice that is helping develop the overall Agile practice across the Enterprise.


Skills and Qualifications


The qualified candidate must have:
Seven(7) to (10) years of related experience;
Comprehensive knowledge of coaching Scrum Masters and Agile teams where Agile principles and practices were diligently applied;
Agile Project/Team Management experience with comprehensive knowledge of project/program management including Agile methodologies and tools;
Financial Management experience and a strong understanding of key concepts of financial processes such as budgeting, financial modelling, ROI development etc.;
Experience of contributing to the success of a range of midsize-to-large Agile initiatives with above-average levels of complexity and business criticality;
Experience as an Agile Coach where agile principles, practices, and theory were diligently applied;
Experience in helping an organization transitioning to Agile practices;
Experience training individuals and a group of people in Agile practices, methodologies, and tools;
Strong coaching/development/ leadership capability and experience;
Ability to facilitate and encourage collaboration and work as one team;
Ability to Encourage Agile approaches and ability to iterate and innovate;
Ability to navigate through uncertainty and lead/champion change within the organization;
University degree or higher in Engineering, Technology or related field (an asset);
Agile certification (e.g. CSM, CSPO, SAFe), ITIL foundations (an asset);
Change Management certification (an asset);
Experience with Jira, Confluence and Axure (an asset); and,
Delivery methodology with the knowledge and experience in Scrum / Kanban / iterative development and knowledge of Waterfall delivery (an asset).


Don't miss out on this opportunity, apply online today!


Eagle is an equal opportunity employer and will provide accommodations during the recruitment process upon request. We thank all applicants for their interest; however, only candidates under consideration will be contacted. Please note that your application does not signify the beginning of employment with Eagle and that employment with Eagle will only commence when placed on an assignment as a temporary employee of Eagle.


JOB# 63917