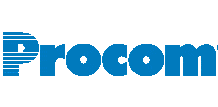 Analyste d'affaire hybride at Procom
Montreal, QC
Client ID: 275160
Analyste d'affaire hybride
Dans le cadre de ses ententes avec ses différents clients, Procom est actuellement à la recherche d'un Analyste d'affaire hybride pour une entreprise dans le domaine bancaire. Notre client est situé à Montréal.

Description des tâches et responsabilités – Analyste d'affaire hybride
-Gérer les métadonnées et le glossaire métier au sein du référentiel de métadonnées;
-Générer des rapports de lignées de données;
-Exécuter des rapports d'analyse d'impact des données;
-S'assurer que les contrôles de données appropriés sont en place, exécutés et documentés (à des fins d'audit);
-S'assurer que la classification de données appropriée est définie pour l'utilisation appropriée des données;
-S'assurer que la gestion de l'accès aux données est définie et documentée pour assurer une protection adéquate des données;
-S'assurer que les politiques et normes de données appropriées sont appliquées;
-Possibilité de documenter les processus liés à la gouvernance.

Exigences du poste – Analyste d'affaire hybride
-L'expertise en métadonnées et gouvernance des données est obligatoire;
-Bilinguisme;
-BSA / BA 5-7 ans;
-Gouvernance des données 5-7 ans;
-Gestion MetaData 5-7 ans;
-Oracle (base de données) 5 ans;
-Niveau intermédiaire EXCEL;
-Expérience pratique de la définition de métadonnées (termes et définitions métier), du téléchargement et de la maintenance de métadonnées pour tous les champs de données à intégrer à la plate-forme de fourniture de données d'entreprise;
-Une expertise du secteur des assurances ou dans le domaine financier est souhaitable;
-Connaissance du cadre de gouvernance ou d'un autre référentiel de métadonnées de pointe est souhaitable;
-Expérience dans la classification des données conformément aux exigences de confidentialité et de conformité pour toute information personnelle identifiable;
-Capacité à travailler en étroite collaboration avec des partenaires commerciaux et technologiques.

Type de poste
Contractuel 12 mois avec de fortes possibilités de renouvellement

Date de début
Immédiatement

Numéro de référence
BH 275160

 
____________ENGLISH VERSION___________
Hybrid Business analyst
On behalf of your client Procom is searching for a Hybrid Business analyst for one of our client in the banking sector. Our client is located in Montreal.

Job Details - Hybrid Business analyst
-Manage Metadata and Business Glossary within the Metadata repository;
-Generate Data Lineage reports;
-Execute data impact analysis reports;
-Ensure proper data controls are in place, executed and documented (audit purposes);
-Ensure proper data classification is defined for appropriate data usage;
-Ensure Data access Management is defined and documented to ensure proper data protection;
-Ensure appropriate data policies and standards are enforced.
Mandatory Skills – Hybrid Business analyst
-Data Governance and Metadata expertise is mandatory;
-BSA /BA 5-7yrs;
-Data Governance 5-7yrs;
-MetaData Management 5-7 yrs;
-Oracle (database) 5yrs;
-EXCEL intermediate level;
-Bilingual (Proficient in English / Conversational French);
-Experience in data classification as per privacy and compliance requirements for any personal identifiable information;
-Ability to work closely with Business and Technology partners;
-Ability to document Governance related processes;
-Insurance industry expertise is desirable;
-Knowledge of Governance framework or other Industry-leading Metadata Repository is desirable.

Assignment Length
12 months Contract – Renewable

Start date
Immediately

Reference number
BH 275160