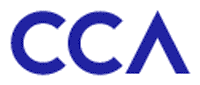 Analyste de système / Systems Analyst at Centre Canadien d'Architecture
MONTREAL, QC H3H 2S6
Please see English version below - 

Identification de l'emploi
Titre de l'emploi :        Analyste de système, Systèmes d'information
Division :                   Systèmes d'information
Supérieur immédiat :    Directeur Associé, Systèmes d'information
Statut :                       Contractuel (3 ans), temps plein (35 heures/semaine)
Période d'affichage :    Du 26 août au 23 septembre 2020
Entrée en poste :          Automne 2020
Sommaire de l'emploi
Les responsabilités de ce poste incluent l'analyse et la traduction des besoins de l'institution en exigences techniques, l'identification des possibilités d'amélioration des processus, la gestion des requis et l'assurance que les solutions fournies répondent aux attentes. Le titulaire du poste analyse les systèmes institutionnels internes et la façon dont ils interagissent avec les solutions numériques destinées au public.  En outre, il est responsable de l'architecture des systèmes du CCA incluant les systèmes tiers et les logiciels développés et maintenus à l'interne.
Principales responsabilités de l'emploi
Analyse et conception, définition des besoins et des améliorations
Évaluer les besoins de l'institution recueillis auprès de multiples divisions et sources internes, trier les informations de haute importance et classer les besoins par ordre de priorité

Organiser des ateliers pour rassembler les exigences des systèmes avec les parties prenantes, les structurer et les hiérarchiser, puis en effectuer la communication et obtenir les approbations requises

Produire des documents d'analyse fonctionnelle (cas pratiques d'utilisation, organigrammes, UML, diagrammes de processus d'entreprise), des documents d'architecture de systèmes, des spécifications techniques pour les solutions identifiées lors de l'introduction, de l'amélioration ou du remplacement de systèmes importants

Suggérer des améliorations et des possibilités d'automatisation, y compris des solutions novatrices pour rendre l'institution plus efficace

Analyser le rapport coût/bénéfice des solutions alternatives (exemple : solution clé en main vs solution personnalisée, solution impartie infonuagique vs solution sur site) et formuler des recommandations claires
Rôle stratégique concernant l'architecture des systèmes
Établir l'appartenance de l'architecture système, définir les exigences techniques pour la mise en place, l'amélioration et le remplacement progressif de plusieurs systèmes au fil du temps (système de gestion des archives, CRM, systèmes de bibliothèque, développement du « Data Hub », refonte de l'architecture du site web, etc.)

Contribuer à l'élaboration d'une stratégie institutionnelle pour assurer l'évolution de l'architecture des systèmes de l'institution, en lien avec la vision numérique et le portefeuille de projets
Normes et méthodologies de documentation
Définir et mettre en œuvre des techniques d'analyse et de conception bien adaptées à l'institution

Travailler avec l'équipe de développement de la division des systèmes d'information et de gestion de projet pour définir les paramètres et établir les exigences techniques, le niveau d'effort, les étapes et les échéanciers

Collaborer avec les équipes de projets pour développer les stratégies de tests, la documentation des plans de tests et les assister pendant les déploiements

Définir les normes, la méthodologie et les outils institutionnels concernant les spécifications des exigences et la documentation de l'architecture des systèmes
Qualifications requises pour l'emploi
Niveau de scolarité : Baccalauréat en informatique ou l'équivalent

Nombre d'années d'expérience requis : Au moins 5 ans dans un rôle d'analyste de système, avoir travaillé pour une institution culturelle ayant un rayonnement international et/ou dans le domaine de l'architecture, un atout

Maîtrise du français et de l'anglais, tant à l'oral qu'à l'écrit

Capacité à rédiger et à réviser des documents, y compris des compétences rédactionnelles techniques

Capacité à documenter avec précision les exigences logicielles

Expérience en matière de recherche, d'analyse et de documentation des exigences des systèmes

Capacité avérée à apprendre et à comprendre les systèmes complexes, à documenter et à maintenir la cartographie de l'architecture des systèmes organisationnels

Solides compétences en matière d'analyse et de résolution de problèmes

Avoir un sens aigu des affaires

Capacité à comprendre les défis des différents domaines et à les traduire en un ensemble cohérent d'exigences

Bonne connaissance de « SOA, Loose Coupling, Service Bus, REST API »

Capacité à établir des priorités de manière efficace et à gérer les changements de priorités avec aisance et professionnalisme

Souci du détail avec des compétences exceptionnelles en gestion du temps et d'organisation

Détenir un solide leadership et d'excellentes compétences en matière de communication

Attitude positive et enthousiaste, avec une véritable passion pour la technologie

Capacité à travailler sous pression avec des délais serrés ; bonnes compétences en matière de gestion du stress
Veuillez soumettre votre candidature (CV, lettre de présentation) à l'adresse rh@cca.qc.ca, au plus tard le 23 septembre 2020, à l'attention du Service des ressources humaines du Centre Canadien d'Architecture, 1920, rue Baile, Montréal (Qc) H3H 2S6. Seuls les candidats retenus seront contactés. Veuillez ne pas téléphoner.
Le CCA a une politique d'équité en matière d'emploi et encourage la diversité. Le CCA invite toute personne possédant les compétences mentionnées dans l'affichage de poste à soumettre leur candidature. L'utilisation du genre masculin n'a pour but que d'alléger le texte et comprend le genre féminin.
Pour connaître toutes les opportunités d'emploi au CCA, visitez notre site web.


ENGLISH VERSION -
JOB DESCRIPTION
Job identification
Job Title :                  System Analyst, Information Systems
Division :                  Information Systems
Immediate superior :  Associate Director, Information Systems
Status :                     Contractual (3 years), full time (35hrs/week)
Posting period:          26 August to 23 September 2020
Job entry :                 Fall 2020

Job summary
The responsibilities of this job include translating business needs into requirements, identifying opportunities for process improvement, managing requirements and ensuring delivered solutions meet and exceed expectations.   The incumbent conducts analysis of internal institutional systems and how they interface with our public-facing, digital products.   In addition, he/she is responsible for the vendor-based and custom software system architecture.
Key responsibilities
Analysis and design, requirements and improvements definition
Critically evaluates the institution's needs gathered from multiple internal divisions and sources, decomposes high-level information into details and prioritizes requirements

Conducts systems requirements gathering workshops with stakeholders, structuring and prioritizing requirements and communicating plans with stakeholders for review and approval

Produces functional analysis documents (use cases, flowcharts, UML, business process diagrams), systems architecture designs and technical specifications for identified solutions in major systems introduction, improvements or replacements.

Suggests improvements and automation opportunities, inclusive of innovative solutions to make the institution more effective

Analyzes the cost-benefit of various alternative solutions (e.g., cloud vs. on-premise, vendor-based vs. custom) and makes clear recommendations
Strategic role regarding systems architecture
Develops the ownership of the institution's systems architecture, establishes the technical requirements for the introduction, improvement and gradual replacement of several systems over time (Archive Management System, CRM, Library systems, Data Hub development, Web site architecture redesign, etc.)

Contributes in the development of technical and business strategy for the institution's system architecture evolution, in conjunction with the digital focus that clearly leads the vision and projects portfolio
Documentation standards and methodologies
Defines and implements analysis and design techniques well suited for the institution

Works with the IS development and project management team to define frameworks and to establish technical requirements, level of effort, milestones and timelines

Collaborates with project teams to develop the testing strategies, test plan documentation and assist them during execution

Defines institutional standards, methodology and tools regarding requirements specifications and systems architecture documentation
Required qualifications
Education: Bachelor's degree in computer science or the equivalent

Number of years of relevant work experience: Minimum 5 years in a system analyst role, ideal experience includes working for a cultural institution with an international outreach and/or in architecture

Excellent knowledge of spoken and written French and English; ability to write and revise documents, including technical writing skills

Ability to document software requirements in a crisp way

Extensive experience gathering, analyzing and documenting systems requirements

 Proven ability to learn and understand complex systems, document and maintains the organizational systems architecture mapping.

Solid critical thinking and problem-solving skills

Strong business acumen

Ability to understand various domains challenges and translates them in a cohesive set of requirements

Good knowledge of SOA, Loose Coupling, Service Bus, REST API.

Ability to prioritize effectively and handle the shifting of priorities smoothly and professionally.

Detail-oriented with exceptional time management and organizational skills.

Strong leadership and excellent communication skills.

Positive, enthusiastic demeanour with a genuine passion for technology.

Ability to work under pressure and within tight deadlines; good stress management skills
Please submit your application (resume, cover letter) by email to rh@cca.qc.ca to the attention of Human Resources of Canadian Centre for Architecture, 1920, rue Baile, Montreal (Qc) H3H 2S6. The application deadline is 23 September 2020. Only successful applicants will be contacted. Please do not call.
The CCA is an equal opportunity employer and encourages diversity. The CCA invites anyone having the qualifications listed in the job posting to apply.
For all CCA existing job opportunities, visit our website.

vacances généreuses et congés, régime de retraite et régime d'assurance groupe