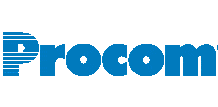 Application Analyst from Procom
Winnipeg, MB
Client ID: 289388
Application Analyst

On behalf of our client, Procom is seeking an Application Analystt for a 8 month contract in Winnipeg, MB.

Application Analyst Job Details
Reporting to the COTS team Senior Analyst, the Analyst works with IT clients to analyze, plan, organize and develop computer applications.
As a member of a project team, the Analyst produces deliverables specific to each phase of the systems development process while providing analytical support to other team members.
The Analyst may lead smaller projects or co-ordinate with other staff as required.
The Analyst may act as a technical specialist to a project, become a subject matter expert, or be a member of a support team, supporting business needs.
The Analyst understands not only the individual applications within their scope, but how they interact with applications throughout the corporation.

Application Analyst Responsibilities

Main responsibilities 
System analyst within the cost team supporting vital entry system
Supporting EDMS Open Text systems and scanner software Kofax
Developing programs and applications using custom integrations, java, .NET, scripting work
Hybrid work and integration work, VI3 and EDMS

Programming Responsibilities        
Develops programs/applications using provided design and analysis documents in accordance with established criteria and standards.
Creates test data and verifies accuracy and completeness of created software components by testing in accordance with established criteria and standards.
Maintains historical records by documenting program development and revisions.
Evaluates, modifies and tests existing software.
Assists with the preparation of operational documentation for the system users and support teams.
Prepares software utility documentation according to established departmental and divisional standards.
Coordinates change and implementation activities in accordance with established criteria and standards.

Analysis & Design Responsibilities                                                            
Analyzes current systems through review of documentation and interviews with IT clients
Troubleshoots productions systems
Installs selected vendor software and evaluates new packages
Prepares or provides input into one or more of the following;
Feasibility studies; cost benefit analysis or business case
Requirement definitions
Conceptual design documents
Plans
Project estimates
System designs
Implementation Designs
Systems and programs specifications
Systems and client documentation
Testing requirement definitions                                                                                
Application Analyst Mandatory Skills

Experience:
Three years systems analysis, design and/or programming of which two years must be using applicable software to the specific position.
Experience should include supporting Commercial Off the Shelf (COTS) products such as Fineos, OpenText eDocs, and Kofax Scan software

Technical Knowledge and Skills:
Experience in project management
Ability to manage multiple activities within established deadlines
Knowledge in system integration an asset
Demonstrated ability to complete technical reports and conduct thorough research
Good understanding of high level architectural solutions
Demonstrated ability to communicate effectively, orally and in writing, in order to convey technical information in a clear, concise and understandable manner for both technical and non-technical audiences
Demonstrated ability to establish and maintain effective relationships and communications with supervisors, other employees, and vendors
Demonstrated competency in the following or other applicable technologies and skillsets:
Visual Studio .NET 2012 or greater
Experience in Java development to support the Fineos platform
Experience supporting EDMS solutions utilizing the OpenText platform
Knowledge of High speed scanner software such as Kofax
Experience with Insurance claim software
Working knowledge of general insurance terminology and practices is an asset
Demonstrated ability to create Design Specifications based on System Use Cases, User Stories, Business Use Cases, and/or Requirements Documents.
Demonstrated ability to create a prototype based on System Use Cases, User Stories, Business Use Cases and/or Requirements Documents.
Demonstrated ability to create System Use Cases or Analysis Documents based on Business Requirements.

Application Analyst Assignment Length

8 Months

Application Analyst Job Location

Winnipeg, MB