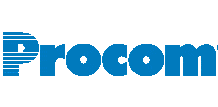 Applications Developer from Procom
Surrey, BC
Client ID: 292928

Application Developer 
On behalf of our client, Procom is actively seeking an Application Developer for a 12 month contract in Surrey, BC. 

Application Developer Job Details:
Work with Developers, Quality Assurance and Business analysts on the Wolf EMR team to collaboratively deliver a reliable product, through sound design, careful development and rigorous testing.
Write well designed, testable and efficient code.
Collaborate with EMR product teams to develop product-specific enhancements to the Wolf EMR applications.
Work on a prioritized backlog of customer reported bugs as well features requests.
Analyze application performance, identify areas for improvement and implement performance enhancements.
Work in an Agile development environment.
Application Developer Mandatory Skills: 
Strong C#/.NET development skills
Strong VBA/VB6 development skills
Strong SQL skills, preferably with experience on MS SQL Server
Experience with ASP.NET and Microsoft Access development
Experience building enterprise-grade, highly reliable software
Previous experience working with any of the following is an asset:
ServiceStack
Crystal Reports
Test driven development
Cruise Control or Jenkins
SVN or Git
Datadog
EMR domain
Healthcare standards e.g. HL7
Creative & innovative problem-solving skills
Self-starter; strong ability to work independently
Interest in Health IT and improving healthcare in Canada
Passionate interest in technology and current trends
Strong verbal and written communications skills
Bachelor's degree in computer science or equivalent experience in software development
5+ years software development experience
Application Developer Assignment Location:
Surrey, BC 

Application Developer Assignment Duration:
12 months