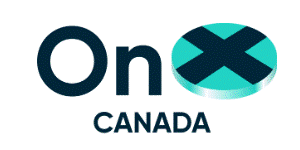 ArcSight SIEM Consultant (PERM) at OnX Canada
Toronto, ON
OnX OnDemand Consulting
Title: ArcSight SIEM Consultant
Duration: permanent hire
Location: remote
OnX is looking for an ArcSight SIEM Specialist/Consultant for a remote permanent engagement.
Responsibilities:
Develop and improve operational practices/procedures.
Monitor production SIEM platform for availability, and performance with fixing issues as they arise.
Use Case management Lifecyle from development, tuning and deployment.
Analysis of log events attributes and values to design relevant alerting.
Management of log sources, and smart connecters to parse data sets.
Building and testing automation tools for SIEM provisioning.
Design, implement, test, integrate and document SIEM components.
Authoring of SIEM processes and manage the document lifecycle.
Providing technical guidance and education to team members on SIEM best practices.
Drive the continuous improvement of SIEM tooling based on a strategy throughout the organization.
Qualifications:
Practical experience working as a ArcsSight SIEM Administrator or as a DevOps SIEM Specialist
Experience working with infrastructure automation tools, and SOAR technologies
Software development experience, with preference for Python and RegEx.
Supporting cloud infrastructure for logging and security investigations (i.e AWS)
Familiar with Docker and container orchestration tools.
Understanding of concepts and practices from ITSM policies, frameworks, and regulatory compliance
Strong aptitude for innovation; can recognize opportunities for improvement in day-to-day.
Strong interpersonal, collaboration, oral and written communication skills.
Excellent analytical, problem solving and decision-making skills with a strong attention to detail.