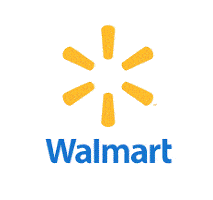 Associate Manager, Product Content at Walmart Canada
Mississauga, ON L5N 1P9
The Associate Manager, Product Content will be working closely with various eCommerce cross-functional teams and will be responsible for executing Walmart Canada's product content strategy. The incumbent will be responsible for ensuring an optimal customer experience in terms of product content and site navigation.



Position Responsibilities :

1. Build a process and work back schedules to support our priority categories that engages our merchants, SEO, Site merch, UX and IT teams that will deliver an exceptional customer experience and increase conversion and add to cart rates.

2. Execute priority category content audits that cover the following areas; taxonomy and attributes to support 3P and 1P and 2P growth. Ensure Search/SEO best practices are incorporated in their evaluation. Ensure complete and accurate data is provided in a timely manner to the cross-functional team for executing hierarchy and attribute requests per their template requirements.

3. Conduct competitive research on best in class customer experiences across categories under their direct ownership and provide recommendation based on their analysis and back-end system requirements.

4. Update Content Standard guides for consistency across all categories and that speak in a consistent Walmart voice and facilitate communication to vendors in partnership with Merchant teams. 

5. Integrate with the commercialization process by working with the category teams to ensure all key events/digests in which the category is playing are covered for content quality. 

6. Support content onboarding and content quality measurement initiatives.

7. Support content enrichment/data base cleaning projects.

8. Support integration of user generated content and product recommendations as part of enriching category content projects. 



Bachelor's Degree required
3-5 years of experience required

 

Walmart will accommodate the disability-related needs of applicants and associates as required by law.






Walmart Canada operates a chain of more than 400 stores nationwide serving more than 1.2 million customers each day. Walmart Canada's flagship online store, walmart.ca, is visited by 750,000 customers daily. With more than 85,000 associates, Walmart Canada is one of Canada's largest employers and is ranked one of the country's top 10 most influential brands. Walmart Canada's extensive philanthropy program is focused on supporting Canadian families in need, and since 1994 Walmart Canada has raised and donated more than $400 million to Canadian charities. Additional information can be found at walmartcanada.ca, facebook.com/walmartcanada and @walmartcanada.