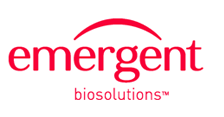 ASSOCIATE PROJECT SPECIALIST at Emergent Biosolutions
Winnipeg, MB
ASSOCIATE PROJECT SPECIALIST
Emergent BioSolutions is currently seeking an Associate Project Specialist in our Project Management Department. The successful candidate will have a minimum of post-secondary education, preferably in Business or a Science related filed. A minimum of 1-2 years of experience in an entry level role is required and experience within Pharmaceuticals or the Biotechnology industry with Project Management experience is an asset. In addition, this individual will possess a strong work ethic and a commitment to excellence and innovation.
THE COMPANY
Emergent BioSolutions is dedicated to one simple mission—to protect and enhance life.
As a global specialty pharmaceutical company, Emergent offers specialized products to healthcare providers and governments to address medical needs and emerging health threats.
We value the diversity that each employee brings, and while we look for people who share our Core Values, we thrive on difference as well. With hundreds of talented employees working around the globe, Emergent is a growing organization with a wide variety of scientific, technical and professional career opportunities worldwide.
THE OPPORTUNITY
The Project Manager Associate will support the Program Managers and the project management department as required. This will include supporting moderate projects involving cross-functional teams focused on the successful completion of new or existing projects. This includes providing assistance in the planning of schedules and monitoring of budgets and spending. In addition, support will be provided to monitor the project/program from initiation through completion. The Project Manager organizes interdepartmental activities ensuring completion of the project/program on schedule and within budget constraints.
DUTIES & RESPONSIBILITIES
Responsible for the management of project(s):
Provides assistance and support for department and project management activities.
Manages single or multiple projects with moderate degree of complexity.
Supports the development of project plan documents including Technical Baseline, Risk Management Plan and Gantt charts to meet long-term project goals. Identify, report, and document changes to the project.
Supports cross-functional project teams to implement the project plan to achieve project deliverables, timelines, and budgets.
Under supervision of PM team or leadership, manages the contractual, technical and financial requirements of projects as assigned.
Monitor and manage day-to-day aspects of project and scope, including regular meetings, minutes and reporting. These activities are accomplished with detailed supervision.
Review and evaluation of deliverables prepared by the project team, may communicate or coordinate directly with the sponsor/client, and supports the resolution of a variety of problems to meet the deliverables
Support the cross-functional teams to identify project issues and assists with the development of risk mitigation strategies and implementation plans; recognize problems, evaluate alternatives and recommend solutions.
Supports the financial aspect of the project:
Monitor project budgets and/or revenues, including reforecasting.
Review the appropriate financial reports to identify and report any variances.
Monitor the scope of the projects and identify and report on potential changes that may have an impact to quality, time or cost.
Responsible for regular effective project reporting to Senior Managers and internal and external sponsors/clients:
Develop and deliver engaging, informative and well-organized presentations.
Provide regular updates on the project status, including milestones achieved, mitigation plans for identified delays or risks, and changes in project scope and project financials.
The above statements are intended to describe the general nature of work performed by those in this job. It is not an exhaustive list of all duties, and other duties may be assigned.
EDUCATION, EXPERIENCE & SKILLS:
Qualified candidates will have a minimum of post-secondary education, preferably in Business or Science related fields.
Minimum of 1-2 years of experience in an entry level Project Manager role. Transferable experience leading/coordinating departmental projects/programs or cross function initiatives will be considered.
1-3 years of relevant experience in Pharmaceuticals or Biotechnology industry with Project Management experience is an asset.
Solid leadership and interpersonal skills, combined with strong written and presentation skills, and the ability to negotiate and positively influence peers in multiple disciplines are requirements.
Must be results oriented, flexible, demonstrate a significant level of initiative, and have the ability to comprehend detailed and complex technical, financial, and contractual issues.
ADDITIONAL REQUIREMENTS:
Citizenship/Permanent Resident or Valid Work Permit.
Successful Completion of a Criminal Record Check.
Interested? Please visit www.emergentbiosolutions.com under careers to apply today!