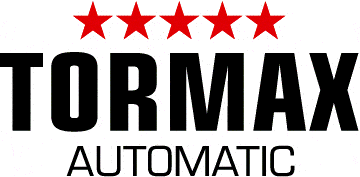 Automatic Door Technician at TORMAX Canada Inc.
Nepean, ON K2E7K7
Service Technician required for the Greater Ottawa Area

TORMAX Inc.

TORMAX Inc., (www.tormax.com) is a leading global manufacturer of premium access solutions that enable better buildings.

A market leader of innovative and inspiring designs and technologies for access solutions, TORMAX's full range of products and services provides safety and security as well as convenience and comfort. TORMAX features a design-oriented portfolio of door automation systems including various slide and swing door applications.

TORMAX Canada Inc.

TORMAX Canada Inc. subsidiary is a local leader in the sales and services of pedestrian automatic doors and commercial entrance systems. Our Ottawa branch (based in the Nepean area of Ottawa, Ontario), manufactures, installs, and services automatic and manual doors, and we have an immediate opening for a Service Technician to be based in the Greater Ottawa market.

We are looking for energetic, customer-focused individuals to join our growing team of technicians. The job duties include the service of automatic and manual door equipment for retail, grocery, and healthcare customers. Other duties may include working with architectural hardware and electronic access control devices.

Qualified candidates will have a strong background in mechanical and electrical troubleshooting along with general field service procedures. Candidates must have a clean driving record and be willing to work overtime as required. A post-offer background check and drug screen is required. A high school diploma or GED equivalent is needed. Previous experience with the service/repair of automatic doors, manual doors, door hardware or locksmith background would be considered an asset.

Job Responsibilities:

• Service equipment to the customer's ongoing satisfaction and a set minimum performance standard.
• Project a customer-focused image through competent service procedures, professional personal presentation and communication with all customers.
• Maintain accurate service data through diligent and timely use of all service documentation and technical data.
• Manage assigned parts and consumables inventory effectively.
• Communicate with sales and service management promptly regarding customer complaints or sales opportunities.

Job Requirements:

• Current driver's licence and relevant education/ certification (mechanical/ electrical/ HVAC or glazing systems)
• Strong product knowledge and diagnostic capabilities
• Excellent communication and interpersonal skills
• Knowledge of basic electronics and electrical theory, principles of microprocessor-controlled environment and multi- meter instruments.
• Mechanical aptitude and use of basic hand/power tools
• Candidates must reside within Greater Ottawa Ontario area.

Compensation:

• A wage package commensurate with the candidate's skills and experiences is available
• Company trucks are provided for senior technicians and installer crews
• Cell phone, other tools and devices as required
• Medical and dental benefits, with RSP matching program
• Travel expenses when warranted
• Product and industry training programs will be provided.

TORMAX is only able to manufacture high-performance products and provide an extra-ordinary service level related to its automatic doors as a result of skilled and motivated staff. Are you confident, experienced and committed in your range of skills? If so, we look forward to receiving your application.

Please reply to this posting by its internal channels.

Thank you for your interest in our company!
$37,000.00 - $73,000.00 /year
Company service vehicle, tool replacement policies & benefit package