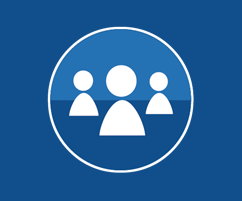 Automation Quality Assurance Analyst at The Delivery Group
Toronto, ON
The Delivery Group has multiple upcoming needs for Automation Quality Assurance Analysts in the Greater Toronto Area. Successful candidates will have in depth experience with Automation Quality Assurance utilizing various tools including Selenium Webdriver/IDE, and/or HP QTP/UFT. It is a must have that the successful candidate has experience developing their own test scripts.
Duties
Collaborate with developers and testers to test web applications and manage defects
Work proactively to constantly improve quality of web based application and ensuring functionality meets business needs and standards
Participate in manual and ad-hoc testing of web applications and integrated systems.
Design, develop and maintain automation test scripts using MS Visual Studio and/or Selenium Webdriver
Contribute to the development and execution of test cases that measure application performance against benchmarks
Ongoing investigation, diagnosis and debugging of software issues to enhance customer experience
Qualifications:
Five or more years of software testing experience, test case creation, test execution, and defect tracking
One years of experience writing and maintaining test automation
Understanding of and experience with multiple QA testing methodologies
Prior experience with web automation using Selenium WebDriver and automation testing frameworks.
Knowledge of the Software Development Life Cycle and experience with agile methodology
Understanding of relational databases and various web technologies such as HTTP, SSL, HTML, CSS, RSS, browsers, JavaScript, security and IIS
Please note that this is a proactive posting in anticipation of upcoming needs. The Delivery Group would like to thank all that apply however only qualified candidates will be called.