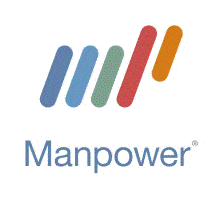 B Train Driver - Cementing Services from Manpower Professional
Edmonton, AB
B Train Driver – Cementing Services
Manpower is currently seeking B-Train Drivers to fulfill contracts with a leading energy services client at various locations in Alberta including Grand Prairie, Edmonton and Lloydminster.
Responsibilities:
Maintain equipment to client standards
Maintain the bulker, tractor and trailer, up to CVSA safety standards and report repair work that you are not qualified to do
Maintain a clean work area
Communicate effectively with the crew in the planning and execution of services
Maintain Safety Standards at all times: shop, year, location and travelling
Knowledge of and ability to maintain electronic logs (e-logs); maintains truck logs, according to federal regulations
Keep paper work current; this includes maintenance schedules, pre/post inspections
Work within Hours of Services regulations
Maintain communication with supervisor to receive delivery instructions
Inspects truck equipment and supplies as per pre/post trip inspections
Performs roadside duties such as installing tire chains
Positions blocks and ties rope around items to secure cargo during transit
Knowledge of emergency response plans
Knowledge of health and safety hazards of fluids and chemicals transported
Knowledge of types of personal protective equipment, correct use and care of


Required Education / Experience:
Minimum 3 Years running Super B's / B-Train units
Valid Class 1 driver's license and clean driver's abstract
Capable of working and driving safely in extreme working conditions (outdoors, weather, terrain)
Team focused and safety conscious attitude
Applicable operational training and experience in Cementing or oilfield services would be considered an asset
Certificates in First Aid, H2S Alive, Workplace Hazardous Materials Information Systems (WHMIS), Transportation of Dangerous Goods (TDG), Hours of Service, Fatigue Management, General Oilfield Driver Improvement, and Heavy Haulers are considered an asset


In becoming a Manpower associate, you will have the opportunity to learn and grow in industry leading companies. You will also gain access to Manpower's comprehensive benefits package including:
Competitive pay
Medical and dental benefits
Life insurance
Weekly pay by direct deposit
Access to Manpower online university
Please email your resume directly to Edmonton.ab@manpower.com citing "B-Train Driver" in the subject line.