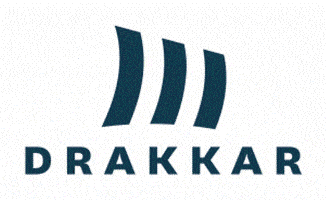 Back-End Node.Js Developer at DRAKKAR
Québec, QC
Back-End Node.Js Developer
ABOUT THE JOB
Our client is currently looking for a specialized developer with expertise in the Node.JS platform and in Java. The responsibilities will range from the development to the implementation of digital products while staying at the forefront of technology.
The Full-Stack Developer will participate in the configuration of the database, infrastructure as well as the development of native and web applications.
Do you want to join a creative and dynamic team within a well-established company where the opportunities for advancement are plentiful? Are you the developer that we are looking for?
YOUR RESPONSIBILITIES
Use Agile engineering practices and various Web development software and technologies in order to develop creative and effective solutions to enhance the customer and employee experience

Collaborate with other team members to create world-class digital products

Stay current with digital and technological innovation in order to work closely with the product, sales and support teams

Communicate with business partners about Agile processes to establish and manage expectations for delivery methods and timelines
OUR OFFER
A dynamic work environment in a growing business

Competitive salary, social benefits and the ability to work flexible hours
OUR EXPECTATIONS
A minimum of 3 years of experience in software development as well as in Agile development and Scrum methodology

Experience in software development using Java and Node.JS

Experience and practical knowledge of Ember.js, React.js and Elixir frameworks

Experience and practical knowledge of HTML / CSS and modern Javascript front-end infrastructure, such as ReactJS, AngularJS, EmberJS, Vue.js.

Working knowledge of common database technologies, such as MySQL, Postgres and MongoDB

A passion for development and a desire for continuous learning

A passion for developing quality software using architecture concepts such as SOLID and 12-factor and applying quality-enhancing methodologies, such as Test-Driven Development

Knowledge of functional programming concepts and microservices - an asset

Knowledge of concepts and good practices of continuous integration - an asset
You certainly have more qualities to offer, come meet us to discuss further, this challenge will surely interest you!
CONTACT
Christelle Alima
Talent Acquisition Specialist | Digital & IT

Christelle.alima@drakkar.com