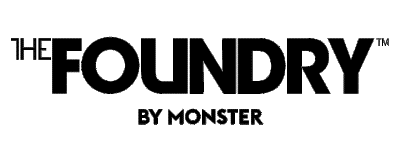 Back end Web Developer (PHP) at The Foundry by Monster
Montreal, QC H3A2A5
OUR IDEAL CANDIDATE
We are looking for a freelance developer (contract 6 months+) who writes code that they are proud of and can hit the ground running. You will be working in a full stack environment on a variety of projects ranging from day-to-day code maintenance and bug fixes to new code development.The position collaborates with a team of web developers, digital strategists, digital recruitment, and branding experts to help clients create and promote their employer brand and become employers of choice for job seekers.
RESPONSIBILITIES
Maintain existing or create new client websites and internal solutions; troubleshoot bug fixes in PHP and JavaScript.

Develop clean, maintainable code

Work with designers and front end developers to ensure technical feasibility of UX / UI

Assist with estimation of tasks to facilitate planning.

Document code development and revisions

Ensure all code is valid and conform to the W3C standards
EXPERIENCE
5+ years of experience writing real world web applications in PHP

3+ years of experience with an MVC framework.
PERSONAL SKILLS
Commitment to high-quality code and structure

Outstanding analysis, problem-solving, communication, time management, and teamwork skills

A desire to own a project from beginning to end, with a strong sense of pride in a job exceptionally done
SKILLS
Great understanding of Object Oriented Programming and SOLID principles

Excellent knowledge of web technologies in PHP

Experience with relational (SQL) databases

Knowledge of Redis or other caching methods

Proficient understanding of web markup, including HTML5, CSS3

Good understanding of client-side scripting and JavaScript frameworks

Excellent knowledge of Git

Ability to analyze web pages for the purpose of optimizing load time

Knowledge of Linux servers is a plus (LAMP)

Excellent English communication skills, both verbal and written
EPIC, BUT UNNECESSARY
Bilingual (English and French)

Experience working in or with creative agencies

Experience managing servers and domains
Here at Monster, our purpose is to positively influence as many lives as possible by connecting people with great career opportunities. With our industry leading technology, innovations and customer support, we serve our customers recruitment and talent management needs in a Monster way.

At the heart of our success and our future is innovation and it's from that innovation where The Foundry, Monster's Digital Recruitment Agency, was born. We are a Canadian-based employer branding agency specialized in everything-job-seeker-and-employer. We are a team of digital strategists, digital recruitment and branding experts. We help HR professionals, marketers and business owners create and promote their employer brand and become employers of choice.
We create impactful employer value propositions, convincing career websites, an engaging social presence and far reaching online campaigns, so our customers will be seen by the right people and get the candidates they want to hire.
At The Foundry we offer nice little plus such as...
Remote Work Opportunity (up to 3 days a week)
Monthly Paid Lunch
We can't wait to read your resume!