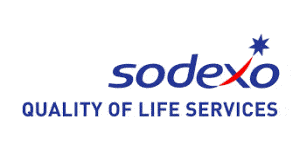 Benefits Advisor at Sodexo Canada
Burlington, ON L7L0A1
Benefits Advisor
Burlington, ON
Your Contribution:
Sodexo Canada has the position you are looking for. We are seeking a dedicated individual to fill the role of Benefits Advisor. The Benefit Advisor is responsible for managing employee benefit plans for approximately 2,500 salaried and hourly employees. 
Recognized as a strategic partner, Sodexo is the global leader in services that improve Quality of Life, an essential factor in individual and organizational performance. Operating in 80 countries, Sodexo serves 75 million consumers each day. Through its more than 100 services, Sodexo provides clients an integrated offering developed through over 50 years of experience.  Sodexo's success and performance are founded on its independence, its sustainable business model and its ability to continuously develop and engage its more than 425,000 employees throughout the world.

Accountabilities:
Ensure all eligible employees are enrolled in benefits.

Process benefit plan enrolments, terminations and changes for multiple plans.

Respond to inquiries and provide information and guidance to site managers, employees and other members of the Human Resources team.

Deliver benefit presentations to front-line and management employees.

Generate monthly billing statements for insurance carrier payments, process payments, perform reconciliations, and post ledger entries.

Update premium rates in benefits system, process benefit amendments, participate in annual renewal process.

Provide assistance during collective bargaining as needed.
Growth and Development:
Post-secondary degree or diploma in human resources or related field

2 – 3 years experience in employee benefit plan administration

Experience with payroll and HR systems

Strong proficiency in Word, Excel and Power Point

Experience in a unionized, multi-site, multi-plan environment

Strong customer service, communication and presentation skills

Ability to balance multiple priorities and meet regular deadlines

Ability to work as a member of a team

Attention to detail, analytical skills and basic accounting knowledge

Ability to manage confidential and sensitive information

Bilingualism (English and French) a strong asset
Value Behaviours:
Serving Clients and Customers
 Integrity
 Flexibility
 Analysis and Decision Making
 Quality Assurance and Safety
 Diversity Awareness
 Drive and Dependability
 Interpersonal Relations
 Communication 
 Our Advantages
*A wide array of interesting jobs *Nationwide locations *Tremendous growth possibilities *Continuous learning opportunities *Rewards & Recognition *Employee Benefits *Flexible Time *Discounts *Committed to People Development *Promoting Individual and Collective Achievements *Diversity and Inclusion *Corporate Citizenship *Hunger Fighting Initiatives *Environmentally Conscious………… To find out more, come visit us at: www.sodexo.ca
Sodexo is committed to Employment Equity and Diversity. We do not discriminate against any employee or applicant for employment because of national origin, race, religion, ethnic group, age, disability, gender, sexual preference, sexual or gender identity, status as a veteran or any other federal, provincial or local protected class.
 "We welcome and encourage applications from people with disabilities. Accommodation is available on request from candidates taking part in all aspects of the selection process."
*Only those candidates under consideration will be contacted.*