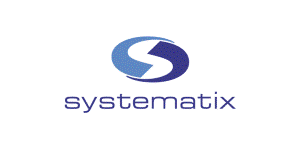 BI QA Tester at Systematix Technology Consultants Inc
Mississauga, ON
We are
Systematix
 and we are currently look
ing for a 
Business Intelligence
 QA 
Analyst/
Tester
with Cognos experience 
to
assist
 one of our 
retail
 clients
, in their efforts to 
enhance
 their 
current 
business 
systems.
ABOUT THE PROJECT
Our client is 
one of 
North America
's largest 
producer and marketer of quality foods.
They have built their reputation on high performance standards in all areas of business.
As 
QA Tester,
 you will use your knowledge of 
Sales and Distribution applications 
to contribute significantly to technological change in the business systems.
You will 
be responsible for 
the analysis and testing
of several 
BI
 deployments across several business units
.
RESPONSIBILITIES
Participate in efforts to analyze, specify, and design testing 

strategies

Assist in developing the Performance Testing Strategy and Performance Testing Plans

Work with different technical teams such as Development, Operations, & Architecture to discuss test results (both functional and performance) and troubleshoot issues

Represent the Testing Team in meetings with Business Owners, Tech Managers and other Stakeholders
REQUIREMENTS
A university degree (Information Systems, Computer Science, Business Administration or relational functional field) and/or equivalent combination of education or work experience.

5+ years of experience as a QA Tester

 and strong knowledge of testing methodologies

2+ years of 

functional and performance testing

 o

f

 

BI tools

Ability to build Test Strategy, Test Plan and Test Cases

Experience with standard QA tools (e.g. ServiceNow, HPQC)

Strong to excellent SQL querying skills

Experience with BI QA testing and QA testing methodology

Experience with BI tools (e.g. Cognos, MS Analysis Services, 

Microstrategy

, OBIEE)

Experience working with developers and BAs in resolving and closing QA tickets

Excellent organizational and time-management skills;
ABOUT THE ROLE
This is a 
3 month
 contract position
, with a strong possibility of extension,
 be carried out at o
ur client's location in 
the GTA.
APPLY NOW
If you are interested in finding out more please contact us or submit your resume. Or, if willing to refer someone who is qualified, 
Systematix
 will offer a referral fee for successful placements. 
ABOUT SYSTEMATIX
Systematix
 is one of Canada's largest 
privately owned
 National Consulting and Resourcing firms.
With offices across Canada, we provide the highest caliber consulting solutions to a diverse client base that includes all levels of Government and all private industry sectors. 
At 
Systematix
, we bring people and projects together!