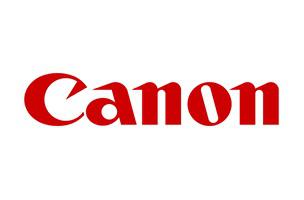 Bilingual Contact Center Representative at Canon Canada
Brampton, ON L6Y5Z7
Bilingual Contact Center Representative
We are looking for dynamic and positive individuals with a passion for helping people to join our fast-paced Customer Information Centre. As a member of the Canon team, you'll help our customers with several products, such as fax machines, scanners, and printers. You'll put your problem-solving skills to work to identify each customer's unique inquiry and direct them to a suitable solution, ensuring that every case is resolved satisfactorily.

ROTATING SHIFTS:
Monday - Friday, 9:00AM - 5:00PM
Monday - Friday, 10:00AM - 6:00PM
Due to COVID-19, employees will be working from home. 
Key Responsibilities
Provide product and technical support via telephone and email
Define, diagnose and troubleshoot consumer product problems
Assist customers with clear communication and step-by-step solutions
Follow the appropriate escalation process for unresolved issues and adhere to quality assurance guidelines
Offer upgrades and pre-sales assistance when applicable
Update the CRM database with detailed information regarding all customer inquiries
Achieve monthly KPIs and metrics, such as Call Handle Time and Abandon rates
To Succeed, You Will Have
French and English fluency (required)
High school diploma; Post-secondary education is preferred
1-year experience in a call center or customer service environment
Strong aptitude for listening and building rapport with clients
Ability to analyze multiple situations and perspectives to reach an appropriate resolution
Proven communication skills with a professional and courteous telephone manner
Ability to organize time, multi-task and set priorities to achieve KPIs
Computer and technical skills is an asset
WHAT'S IN IT FOR YOU
BENEFITS
Comprehensive health coverage plan that includes medical, dental, and vision
Life Insurance, Disability and Wellness programs
Vacation, Paid Personal Time and Sick days
Matching RRSP contributions & Profit Sharing Program
Tuition Assistance Program for professional continuing education
Discounts on Canon products, retailers, memberships and more!
EMPLOYEE PERKS
Annual Executive-Hosted BBQ
On-site cafeteria and outdoor patio
Employee gym and fitness center
Employee referral program
Team-building events and community involvement
Online peer-to-peer recognition for redeemable points on hundreds of products! 
IND1
Come and join our team and reap the rewards as we work to take Canon to the next level!
We offer competitive compensation, comprehensive benefits, exceptional growth potential and stability, all within a casual and professional work environment.
While we appreciate all applicant submissions, only those considered to be most qualified will be contacted for further assessment.
Canon Canada Inc. is proud to provide accommodation(s) during the recruitment process. Should you require any accommodations, please indicate this on your application/cover letter and we will work with you to meet your accessibility needs. For any questions, suggestions or required documents regarding accessibility in a different format, please contact us via email at accessibility@canada.canon.com or via phone at 1-855-531-3850 or 905-863-8713
---
Since 1973, Canon Canada has been the leading provider of consumer, business, professional and medical digital imaging innovation. Technology continuously changes, but our vision and commitment to delivering exceptional solutions and great customer experiences never does. 
Headquartered in Brampton, Ontario, with 12 additional offices across the country, Canon is the preferred choice for technology and services that enhance the lives of people and drive business performance. We are committed to the highest level of customer satisfaction and loyalty, and provide 100% Canadian-based service and support for every product we distribute.
Every day our team comes to work excited to tackle real-world challenges, conceive new ideas and develop groundbreaking, innovative solutions — to make a difference for our customers, our business partners, our colleagues and our company.
We're proud of the difference we make for our customers and our business partners, and in the communities where we live and work.
Professional Development
Medical, Dental and Vision
Tuition Reimbursement
Prescription Drug Coverage
Vacation/paid time off
Life Insurance
Paid sick days
Merchandise Discounts
Paid Holidays
Gym Memberships
Employee Referral Program
Parking
On-Site Cafeteria
Long Term Disability
Employee Events
Retirement / Pension Plans
Maternity/Paternity Paid Leave