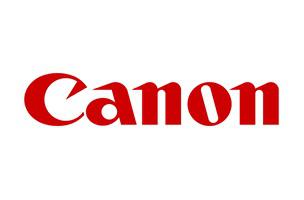 Bilingual Technical Support Representative - 12 MTH Contract - Part Time at Canon Canada
Brampton, ON L6Y5Z7
Bilingual Technical Support Representative - 12 MTH Contract
Call Center – Part Time – No Weekends!
As a member of the Canon team, you'll help our customers with a number of consumer products including, but not limited to, fax machines, scanners, and printers. You will act as Canon a brand ambassador and the first point of contact for our clients. You'll put your problem-solving skills to work to identify each consumer's unique inquiry and direct them to a suitable solution, ensuring that every case is resolved in a satisfactory manner.
Shift:
3-4 days a week from 10:00 a.m. - 5:00 p.m. (15-20 hours a week!)
Key Responsibilities
Provide consumer product and technical support via telephone and email
Define, diagnose and troubleshoot consumer product problems
Assist customers with clear communication and step-by-step solutions
Follow appropriate escalation process of unresolved issues
Offer upgrades and pre-sales assistance when applicable
Update CRM database with detailed information regarding customer inquiries
Achieve monthly KPIs and metrics, such as Call Handle Time and Abandon rates
Adhere to established quality assurance guidelines for all customer inquiries
To Succeed, You Will Have
French and English proficiency
High school diploma; Post-secondary education is preferred
1-year experience in a call center or customer service environment
Analytical skills to assess multiple situations and perspectives, and arrive at an appropriate solution for the customer
Strong computer and technical skills to troubleshoot driver installations and products
Ability to organize time, set priorities and multi-task in order to meet KPIs
Proven customer relations skills with professional and courteous telephone manner
Exemplary written and oral communication skills
WHAT'S IN IT FOR YOU
BENEFITS
Pay in lieu of benefits
Discounts on Canon products, retailers, memberships and more!
EMPLOYEE PERKS
Employee referral program
Executive-Hosted BBQ 
Inspire Program, online peer-to-peer recognition for redeemable points on hundreds of products.
Community involvement
On-Site Cafeteria
Retirement / Pension Plans
Maternity/Paternity Paid Leave
Paid sick days
Long Term Disability
Gym Memberships
Medical, Dental and Vision
Employee Events
Life Insurance
Professional Development
Prescription Drug Coverage
Tuition Reimbursement
Employee Referral Program
Merchandise Discounts
Vacation/paid time off
Parking
Paid Holidays