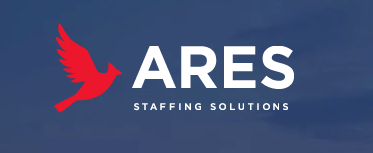 Bilingual Technical Support Specialist at ARES Staffing Solutions & JobPostings+
Montreal, QC
Have you mastered Technical Support?
Have you supported Field Technicians on escalated and complex technical issues?
Can you think on your feet and come up with creative, out of the box technical solutions?
Do you want to be a critical member of a technical support team?
ARES Staffing is now searching for Technical Support Specialists to join a dynamic and fast paced team to support Field Technicians and End-Users in a POS/retail environment. The ideal candidate will be well versed in talking staff through a series of actions to help set up systems or resolve issues.
Responsibilities:
Provide 2nd and 3rd level technical support remotely to staff or clients in a 24/7 environment.
Be the primary third point of contact for end-users for hardware issues.
Troubleshoot system and network issues, and diagnose and solve hardware and software faults.
Support hardware and/or software roll-outs and implementations.
Remotely configure computers, network infrastructure and peripherals.
Process and record call transactions using ticketing and/or tracking software.
Prepare procedural documentation and reports related to support activities.
Conduct trend analysis to highlight recurring incidents and work with regional teams to resolve issues.
Participate and assist with the planning, design, research and acquisition of hardware and software.
Assist in the development and maintenance of user training manuals, technical documentation and programs.
Qualifications:
Experience providing remote assistance for Field Technicians or other technical team members on escalated issues (2nd-3rd level)
Understanding of retail hardware equipment (i.e.: POS machines, pin pads, printers, etc.)
Strong hardware knowledge (i.e.: servers, network cards, LAN diagnostic equipment, etc.)
Understanding of operating systems (including some VMware
Strong software knowledge (i.e.: network administration tools and imaging software)
Exposure to ticketing systems
Excellent written and verbal communication skills in French and English
Solid customer service skills
Proven multitasking capabilities
Able and willing to work a rotational 24/7 schedule including weekends and overnights
Bonus Skill:
Knowledge of CCTV systems