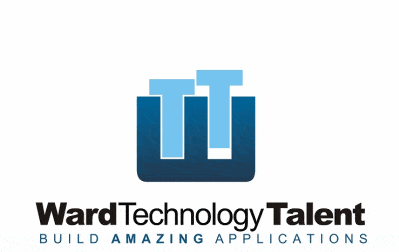 Biztalk Integration & Development Systems Specialist - 2562 at Ward Technology Talent Inc.
Toronto, ON M5V1M7
We are currently seeking a Healthcare Integration and Development Systems Specialist Role (BizTalk Integration Developer) for a contract assignment.


Healthcare Integration and Development Systems Specialist Role:
• Expert-level input into the complete IT Systems Development Life Cycle (SDLC), including requirements gathering, design, development, testing, deployment and support phases
• Systems Architecture using Microsoft Biztalk (particularly Biztalk 2013, moving to 2016) – the role will include significant input on the deployment of new BizTalk installations
• Design and development of healthcare systems integration solutions using HL7 v2, and familiarity with healthcare integration challenges
• Work effectively with other senior level Biztalk resources, to integrate into the department's overall work plan
• Solution architecture documentation, including adherence to consistent standards when documenting new and existing software solutions
• Implement best practice procedures to ensure consistent solution architecture throughout application development
• Assisting in the continuous delivery of day-to-day healthcare integration and application services


Work Experience Requirements
• Minimum 6+ years hands-on healthcare integration experience, primarily using MS Biztalk, with strong familiarity with MS Biztalk systems architecture
• Experience with all phases of the systems development lifecycle (design, development, testing, deployment and support)
• Experience with applicable Microsoft solutions stack (.NET, BizTalk, SQL Server, SSIS) and willingness to adapt to emerging technologies
• Direct working experience in applied I.S. solution architecture
• Experience interpreting industry and regulatory requirements and authoring supporting controls
• Excellent business and technical acumen
• Strong written and verbal communication skills


Desired Skills and Knowledge
• Healthcare integration with HL7 v2
• Applied software engineering, particularly with .NET
• Comfortable with systems administration and deployment of new solution environments
• Strong relational database management skills, particularly with SQL Server
• Application performance tuning across multi-tier applications
• Strong knowledge of web API-based micro-services software architecture
• Identity and access management (I&AM) experience with Active Directory, NTFS permissions, LDAP, and Single Sign On (SSO) solutions.
• Working knowledge of software security engineering
• Deep knowledge of Windows operating system
• Familiarity with Information Technology Infrastructure Library (ITIL) concepts.
• Demonstrated ability to understand the business side of information services
• Strong analytical, research, writing, and communication skills.
• Must have the ability to communicate with internal/external customers, vendors, management etc. in both formal and informal situations.
• Ability to work with teams to achieve goals and meet deadlines in a fast-paced environment.
• Works well under pressure and time constraints and can prioritize competing priorities appropriately.
• Can work independently with minimal supervision and direction.


Education
• Degree or diploma in computer science, engineering, or a related field with an emphasis on technology
• Microsoft professional designation(s) are an asset



In preparing your application please address it to Joanne Boucher. We thank all applicants for showing an interest in this position. Only those meeting our requirements will be contacted.
To see all of our open positions please visit our job board  http://www.wardtechtalent.com/it-jobs/  , and follow us on LinkedIn https://www.linkedin.com/company/ward-technology-talent/.