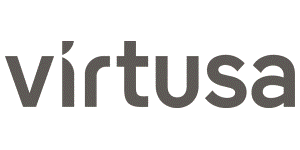 Payments Business Analyst at Virtusa
Toronto, ON
Skill: Technical Lead(Micro-services, Payments)
Role / Tier: Lead Consultant / Tier 1

Must Have Skills:
Java/J2EE, Spring, Spring Boot, REST, JSON, Micro Services, Websphere
Strong understanding of Payments domain and microservice architecture
Ability to design, develop and implement scalable, elastic microservice based platforms
Demonstrated knowledge of OAuth token-based authentication protocol
Experience in Payments Technology will be an asset
Roles & Responsibilities
Overall 8+ years of experience Minimum 4+ years of Microservices experience
Works with Technical Analyst, Technical Architect to create Detailed Design for the applications
Performs hands on coding using Java/J2EE & unit testing
Interact with tech lead to understand technology direction/changes, standards and best practices
Resolve technical issues for designers and developers during project lifecycle
Excellent problem solving/troubleshooting skills on Java/J2EE technologies
Experience working with coordination of multiple teams
Designs, develops, and implements web-based Java applications to support business requirements. Follows approved life cycle methodologies, creates design documents, and performs program coding and testing.
Contribute to the Design and develop high quality software for large scale Java/Spring Batch/Micro-service Applications
Perform unit and system testing of application code as well as execution of implementation activities.
Analyze business requirements, and create technical design documents that are in accordance with the company's architecture standards.
Ensures that expected application performance levels are achieved. Designs, codes, tests, debugs, documents, maintains, and modifies computer programs of high complexity, significance, and risk
Performs and/or leads design, coding, testing, implementation, and documentation of solution. Develops basic and detailed program specifications.
Skills:
Proficiency in the following general areas: Java (Java 1. 7/Java 1. 8), Spring Framework, Jenkins, Gradle, and Github.
Experience with Websphere,RESTful services, Rabbit MQ, JSON, Unix Scripting,
Core development experience in large scale enterprise Java applications using Spring Framework.
Experience in Oracle DB
Demonstrates strong understanding of the business needs driving the projects.


Please share your profile to

kkarthick@virtusa.com





About Virtusa:

Teamwork, quality of life, professional and personal development: values that Virtusa is proud to embody. When you join us, you join a team of 21,000 people globally that cares about your growth — one that seeks to provide you with exciting projects, opportunities and work with state of the art technologies throughout your career with us.

Great minds, great potential: it all comes together at Virtusa. We value collaboration and the team environment of our company, and seek to provide great minds with a dynamic place to nurture new ideas and foster excellence.

Virtusa was founded on principles of equal opportunity for all, and so does not discriminate on the basis of race, religion, color, sex, gender identity, sexual orientation, age, non-disqualifying physical or mental disability, national origin, veteran status or any other basis covered by appropriate law. All employment is decided on the basis of qualifications, merit, and business need.

Learn more at www.virtusa.com