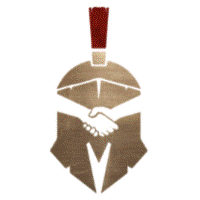 Business Account Representative at The Acquisition Group
Victoria, BC V8W 2H9
Our company is currently seeking a Business Account Representative focused on small to medium sized business owners. This involves a highly consultative customer service approach. Currently Business Account Representatives will be working with our largest partner, TELUS Communications in delivering stellar service. TELUS, is one of Canada's top telecom companies and spans across the country. Should Business Account Representatives wish, there is ample opportunity for business trips and possible relocation.


Your responsibilities include but not limited to:

• Manage and coordinate the entire sales cycle from initial sales appointments to ongoing customer relationship management
• Serve as the primary customer contact to advocate and represent the customer's needs within the organization
• Ensure the customer's complete satisfaction by leveraging the organization's various resources to accomplish the customer's goals in a timely manner
• Gain an in-depth understanding of the customer's unique business needs, goals and challenges and facilitate solutions
• Actively communicate the organization's new and existing offerings to customers
• Actively seek new business opportunities through referrals from existing customers
• Present quotations and proposals to customers
• Work with office administrator to ensure all customer paperwork requirements are fulfilled
• Increase sales by identifying opportunities within his/her customer accounts

Our Requirements:

• Minimum 1 to 2 years sales experience
• High school or equivalent 
• Ability to work for full time Monday to Friday (8:00 am -- 5:30 pm)
• Effective communication and client presentation skills
• Sales "hunter" mentality and past success
• Ability to network and engage with new clients
• No criminal record

If you would like to be considered for this opening within our company, please send us a copy of your resume in response to this ad!


Please note that only qualified candidates will be contacted to meet with our Hiring Manager to further discuss the opportunity.