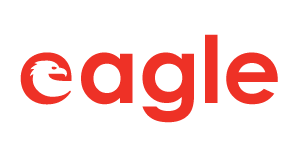 Business Analyst from Eagle Professional Resources
Calgary, AB T2P5H1
Eagle is currently seeking a Business Analyst for a two (2) year contract opportunity, scheduled to begin in June.



Key Responsibilities



The successful candidate will be responsible for:

Preparing the project structure using the client's tracking tool for tracking project commitments and compliance conditions;
Ensuring governance commitment and compliance requirements are met;
Participating in project kick off meetings to initiate tracking of commitments and compliance conditions from project onset;
Facilitating project commitment tracking meetings with each functional area of the project to assist and guide the implementation and management of the commitment and compliance process;
Providing project specific import templates for tracking the commitments to upload;
Validating that the project commitments and conditions are imported consistently;
Facilitating training for the project team to ensure adherence to project commitments and compliance;
Ensuring commitment assignee's understand and adhere to commitment tracking expectations;
Performing quality checks to verify commitments are maintained and tracked consistently and accurately;
Generating various commitment tracking reports for project teams; and,
Assisting Project Manager in compiling commitments and compliance register.

Skills and Qualifications



The qualified candidate must have:

A University Degree or College diploma is required;
A minimum of three (3) years' experience in commitment tracking;
Proficiency with MS Office suite including Excel, Word, Outlook, and PowerPoint;
Knowledge of the Canadian regulatory process (Federal, Provincial, State and Municipal);
Experience analyzing and understanding regulations;
Understanding and knowledge about pipeline and energy projects;
Excellent facilitation, communication, and analytical skills (both written and verbal);
Experience following and improving processes and workflows;
Excellent interpersonal skills combined with the ability to interact effectively with project teams;
Very well organized, diligent and independent;
Understanding of database concepts and database query techniques is preferred; and,
Familiarity with SharePoint is an asset.

Don't miss out on this opportunity, apply online today!



Eagle is an equal opportunity employer and will provide accommodations during the recruitment process upon request. We thank all applicants for their interest; however, only candidates under consideration will be contacted. Please note that your application does not signify the beginning of employment with Eagle and that employment with Eagle will only commence when placed on an assignment as a temporary employee of Eagle.