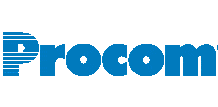 Business Analyst from Procom
Calgary, AB
Client ID: 283882
Business Analyst - Calgary, AB
On behalf of our client, Procom is searching for a Business Analyst for a 4 month contract with a likely extension in Calgary, AB.
Business Analyst Job Details
A Business Analyst will identify, evaluate, and ensure a clear understanding of the needs of clients and stakeholders.
Turn that understanding into a concise business requirement with detailed technical requirements.
To succeed you must be able to evaluate information from a variety of sources, reconcile conflicts and then create a requirements traceability matrix against the solution architecture, design, test planning and hand over to support.
Business Analyst Responsibilites
This role requires continuous monitoring of the business need and the impact of solutions to ensure current state matches desired state. Are the solutions being integrated by the users, is the business need being met? 
This will require risk analysis, cost/benefit analysis, and feasibility and gap analysis. Weaving together multiple technologies, leverage existing technologies for increased strategic usage and to solve business challenges may be necessary.
Using problem solver, strong communication skills, analytic skills, organizational and time management, client-interfacing skills, your solutions must be communicated in a professional and concise manner including PowerPoint presentations, reports and documentation.  
Excellent communication skills, ability to build consensus with diverse team of business and technical SMEs. Positive mindset. 
Draft project requirements, write test scenarios and plans, manage projects, possess technical knowledge to work well with developers, and bring sound business knowledge to IT projects. 
Business Analyst Must Have Skills
Requirement elicitations, analysis and management and translating those needs into business requirements.  
Ensure effective use of end applications and evaluate the integration with other modules, applications.
Familiarity with Confluence, experience working on agile projects, familiar with the Jira or Microsoft Visual Studio Team Services tools.
Business Analyst Nice to Have Skills
Experience in the Alberta oil and gas industry and/or regulatory environment
Post-secondary degree in Business or related technical training. Master's degree in IS.
Business Analyst Assignment Length
4 Months
Business Analyst Analyst Location
Calgary, AB
Business Analyst Start Date
Dec 01, 2019