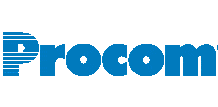 Business Analyst from Procom
Calgary, AB
Client ID: 292717
Business Analyst
On behalf of our client, Procom is seeking a Business Analyst for a 6 month contract in Calgary, AB.
Business Analyst Job Details
Business Analysts help connect our Agile development squads with business stakeholders, helping to deliver an exceptional product for customers and ensuring that what gets built is sustainable for the operational teams.
Business Analyst Responsibilities
Planning & managing business readiness deliverables.
Gathering requirements
Creating & sizing user stories.
Creating & documenting business processes
Identifying process weaknesses & recommending efficiency improvements
Performing data mapping & analysis
Writing use cases & test scripts
Planning & executing user acceptance and regression testing
Training internal teams on new processes and systems
Communicating ideas & viewpoints
Mentoring junior team members
Facilitating & participating in group discussions.
Business Analyst Mandatory Skills
BA certification
7+ years of related experience
Proficiency with ARIS Connect process mapping software
Advanced knowledge of Business Analysis tools & techniques
Understand business process modeling notation and techniques, as well as process improvement methods and criteria
Strong understanding of key performance indicators
Experience using an Agile approach to software development
Strong verbal & written communication skills
Ability to build & maintain relationships with team members
Ability to figure out a diverse set of options for a problem or find a way of looking at things differently
Considerable customer service and task management experience.
Business Analyst Nice-to-Haves
Proficiency with JIRA project management software
Proficiency with G Suite products (G-Mail, Google Docs, Google Sheets, Google Slides, Google Drive)
Lean or Six Sigma certification
Prior experience with Slack instant messaging
Prior experience with Confluence, Zendesk, LucidChart, and MIRO softwares
Previous banking experience.
Business Analyst Assignment Length
6 months
Business Analyst Location
Calgary, Alberta
Business Analyst Start Date
ASAP