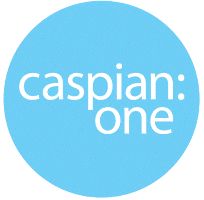 Business Analyst (CONTRACT) Fixed Income Cash, ION, MMI at CASPIAN ONE
Toronto, ON
My client are looking for a Business Analyst / Fixed Income SME for the successful delivery of projects relatedto their FI eTrading platform.


The candidate should possess strong analytical skills, beable to run with projects, have experience working in global teams as a member of the BA Technology team.
The responsibilities will cover all areas of the development life cycle plus technicaldesign work and support. The individual chosen will need to be driven and capable ofdealing directly with the key stakeholders within the organization.
The group have a number of projects; They are looking for a Business Analyst to assist in a Datacentre Migration in which they are moving their existing FI trading platform from internal to third party vendor. For this role, previous experience migrating applications between datacentres is highly desirable (especially microservice applications).
Another project will be Benchmark Rate Reform in which Fixed Income and Pricing experience and familiarity with EOD/Intraday reports, risk reports and static data are essential.
Responsibilities
Work closely with a global team of e-trading technology professionals, promoting high levels of

service, quality and efficiency via knowledge transfer, training, industrialization and globalization of

processes

Product Specialist for Fixed Income Bonds business including the functional specification and

Documentation of new business requirements to delivery of new functionality as well as support of

existing systems using industry best practices to deliver business value

Working with the implementation team contributing to the successful delivery of multiple projects

in all phases, including
–           Technical architecture and solution designs
–           Estimates and progress tracking
–           Project reporting
–           Technical testing, including functional and regression, and creation of technical and/or
–           business focused test cases based on business requirements and the technical design
–           Creation of technical documentation
–           Managing test results
Essential skills:
5+ years Business Analysis experience
Solid financial understanding - Fixed Income
Experience working with front office systems
Strong SQL and UNIX skills
Strong communication skills with business users
Nice to have skills:
Interest Rate and Government Debt product knowledge
ION MMI system experience
Java programming skills