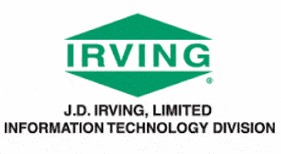 Business Analyst Halifax at IT Division
Halifax, NS
Business Analyst Halifax
J.D. Irving, Limited, Information Technology Division is the destination of choice for naturally curious, energetic & collaborative people excited about the internet of things, data, mobility & innovative solutions while always focused on the delivery of the customer experience.  Does this sound like you?
With over 300 employees centralized in Saint John, Dieppe, Fredericton, and Halifax, we offer our people the opportunity to engage in project deliveries that add business value to our organization while enjoying the friendly and beautiful communities of the Maritimes.
We invest in continuous professional growth through strong career development and training programs. As a key member of our team, your coworkers will be among the best in the Maritimes –that's why JDI.
We currently have an opportunity for an Experienced Business Analyst in Halifax, N.S. 
Qualifications:
Bachelor's degree (preference to industrial engineering, computer science, or information systems)
1-3 years of experience as a Business Analyst
Demonstrated technical competencies, with a passion for technology
Exceptional communication skills and experience in working with technical subject matter experts and customers
High energy, adaptability and sense of urgency
Ability to understand business process and translate into technical requirements
Lean, Six Sigma or other process improvement certifications / experience is an asset
Experience in working in a formal systems development life cycle methodology environment involving such artifacts as functional and detail design documents, business use cases, and requirements traceability
Demonstrated success with business requirements analysis, group facilitation, gap analysis and process mapping and design as part of a business transformation 
Key Responsibilities:
Formulates and defines systems scope and objectives through research and fact-finding combined with an understanding of applicable business systems and industry requirements
Develops or modifies moderately complex information systems. Includes analysis of business and user needs, documenting requirements, configuring and revising existing system logic as necessary
Competent to work in some phases of systems analysis and considers the business implications of the application of technology to the current business environment
Develop solution expertise to be able to provide guidance and support to business users for both additional locations and improvements at existing sites 
Support the engineering and configuration management teams from an IT delivery perspective
Lead enhancements and process improvement activities surrounding applications including but not limited to; Smart Plant Foundation, Smart 3D, SharePoint, and other shipbuilding specific applications 
Manage relationships and establish trusted partnerships with associated business areas
To Apply for this Career Opportunity:
We appreciate your interest in our company! Only those candidates selected for an interview will be contacted. 
All successful applicants must meet requirements for Canadian Controlled Goods Program (CGP), Canadian Government Security clearance, and U.S. International Traffic in Arms Regulations (ITAR).
To learn more about our products and services, click here. 
J.D. Irving, Limited is committed to the principle of equal opportunity in its employment practices and to providing an environment free from discrimination and harassment for all employees.