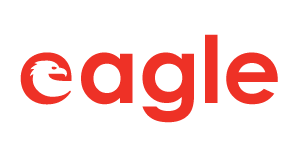 Business Analyst Level 3 at Eagle Professional Resources
Toronto, ON M5C3G7
Eagle is currently seeking a Business Analyst Level 3. This is a nine (9) month, contract position scheduled to start in July.


Key Responsibilities


The successful candidate will be responsible for:
Creating of technical specifications for systems development;
Designing, implementing and working with the project team in completing all relevant and required documentation in alignment with company standards;
Undertaking special assignments and sub-projects as assigned;
Conducting, assessing, evaluating and documenting stakeholder interests and business needs;
Creating business cases, business requirements document, other business requirements artefacts and testing documentation;
Creating and validating business scenarios and use cases;
Producing visual depiction of use cases and process flows;
Ensuring alignment with the program area and associated business architecture, as well as traceability to solution logical and physical architectures;
Finalizing specification and documentation of all reporting requirements for the solution;
Creating, reviewing, providing input and support of Enterprise Architecture artifacts for all checkpoints as required;
Creating system and user interface design and modifications both data and screen as required;
Reviewing all test scenarios to ensure the requirements are met; establish traceability matrix to monitor output
Ensuring alignment and adherence to the company's processes and standards;
Working on plans and outlines from effort to completion;
Supporting the testing team during system and UAT testing; and,
Participating in knowledge transfer.


Skills and Qualifications


The qualified candidate must have:
Experience with requirements gathering methodology and process mapping expertise;
Ability to document and analyze business and functional requirements, lead and facilitate JAD sessions and prepare required architecture documentation;
Experience working on large systems implementation projects, ideally with experience in all phases of the system development life cycle;
Business Analysis skills and demonstrated experience to provide leadership in the creation of business and functional requirements documentation and to capture the data and information needed to document, validate and analyze business processes for the above noted initiatives;
Knowledge of complex case management applications, their workflows and functional integration with front end portals;
Knowledge of analyzing requirements involving secure backend file transfers and data exchanges with 3rd party applications;
Knowledge and experience in working with business stakeholders on functional design sessions and detailed solution design sessions, negotiating on issues for production;
Knowledge and experience in building documentation towards production readiness such as support model, SLAs and checklists;
Experience in converting client requirements and functional specifications to technical design with effort estimation;
Excellent analytical, logical and interpersonal skills;
Hard working and fast learner characteristics with self-motivated personality; and,
Good analytical, communication skills and ability to work independently and also perform as part of a team.


Don't miss out on this opportunity, apply online today!


Eagle is an equal opportunity employer and will provide accommodations during the recruitment process upon request. We thank all applicants for their interest; however, only candidates under consideration will be contacted. Please note that your application does not signify the beginning of employment with Eagle and that employment with Eagle will only commence when placed on an assignment as a temporary employee of Eagle.