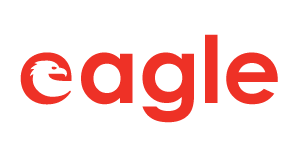 Business Analyst Senior from Eagle Professional Resources
Montreal, QC H9S1A6
Eagle currently has a career opportunity for a Business Analyst Senior and we are looking to speak to qualified candidates with the skills and experience outlined below.


This position is a three (3)-month contract located in Montreal, QC to start in November.


As the Business Analyst Senior, you will be responsible for:
Working closely with clients to write Systems Requirements based on approved Business Requirements;
Effectively identifying all areas of impact to systems;
Reviewing and evaluating the vendor's work deliverables (SDS), to ensure the System Requirements are met;
Working with the vendor(s) to elaborate on alternatives to satisfy the System Requirements;
Providing input to Risk Management, Change Management, Quality Assurance, and Deployment;
Partnering with PM to manage Risk management and Change Management;
Providing input to the Test Plans and Deployment Plan;
Reviewing and signing off on test cases;
SFT & Normalization Support to drive a zero project defect launch; and,
Partnering with vendors/Business to prime and resolve defects and ensure alignment.


Skills and Qualifications:


The qualified candidate must have:
An adequate amount of French;
Three (3) years of experience in either a business analysis or technical capacity;
Strong analytical, problem-solving and organizational skills;
Strong written and verbal communication skills; ability to listen, understand, and respond both appropriately and effectively;
High aptitude for understanding information systems technology;
Ability to be a strong team player; ability to facilitate, negotiate and work within a multi-domain team environment;
Flexibility and ability to work in an environment where "change" is prevalent;
Experience process mapping cross-systems flows;
Self-motivated and responsible;
Good working knowledge of MS Word, Excel, PowerPoint, MS Office, MS Visio;
Bilingualism French/English (an asset);
Telecommunications experience in either a business analysis or technical (an asset);
Experience in IT development lifecycle (an asset); and,
Knowledge of XML/XSD (an asset).


Don't miss out on this opportunity, apply online today!


Eagle is an equal opportunity employer and will provide accommodations during the recruitment process upon request. We thank all applicants for their interest; however, only candidates under consideration will be contacted. Please note that your application does not signify the beginning of employment with Eagle and that employment with Eagle will only commence when placed on an assignment as a temporary employee of Eagle.


JOB# 63889