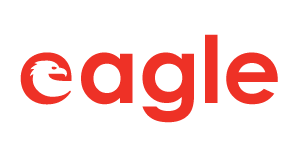 Business Analyst from Eagle Professional Resources
Winnipeg, MB R3L2T4
Eagle is currently seeking a Business Analyst for a nine (9) month contract opportunity, scheduled to begin in June.



Key Responsibilities



The successful candidate will be responsible for:

Developing and documenting statements of requirements for considered alternatives;
Performing business analyses of functional requirements to identify information, procedures, and decision flows;
Evaluating existing procedures and methods, identify and document items such as database content, structure, and application subsystems;
Developing data dictionary;
Defining and documenting interfaces of manual to automated operations within application subsystems, to external systems, and between new and existing systems;
Identifying candidate business processes for re-design, prototype potential solutions, provide trade-off information and suggest a recommended course of action;
Identifying the modifications to the automated processes;
Establishing acceptance test criteria with Client;
Supporting and using the selected departmental  methodologies including but not limited to IIBA BABOK;
Creating a detailed business analysis, outlining problems, opportunities and solutions for a business based on business case objectives and scope;
Defining business requirements and reporting them back to program director, project team and stakeholders;
Documenting current and future / proposed business processes;
Working with Organizational Change Management to produce stakeholder management documentation;
Providing input to, and participating in project transitions and implementation activities by working with systems analyst, technical architect, IT security and/or vendor to determine RACI charts and other business related activates to support the creation of an operational support document;
Providing input to the project planning process, as it related to Business Strategy deliverables; and,
Defining project acceptance criteria

Skills and Qualifications



The qualified candidate must have:

A Degree in Computer Science or Business an asset, a combination of experience and education is also acceptable;
Two plus (2+) years of senior business analyst experience working on large complex projects with many moving parts;
Understanding how information technology security impacts end users;
Understanding of how data resides and moves in an organization;
Understanding of various security threats to data within an organization;
MS Office experience;
Experience with creating requirements for request for proposals (RFPs), vendor selection and implementation of new application/tools is an asset;
Experience working on security projects is an asset;
Visio Software experience an asset;
The ability to interact with all levels up to and including executives and modify approach accordingly;
The ability to remain tactful under pressure; and,
The ability to work independently and stay motivated.

Don't miss out on this opportunity, apply online today!



Eagle is an equal opportunity employer and will provide accommodations during the recruitment process upon request. We thank all applicants for their interest; however, only candidates under consideration will be contacted. Please note that your application does not signify the beginning of employment with Eagle and that employment with Eagle will only commence when placed on an assignment as a temporary employee of Eagle.