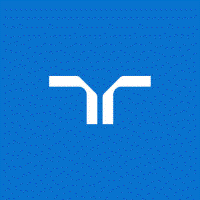 Business Analyst (with AWS exp)- Level 3 from Randstad
Toronto, ON
Our Public Sector Client is looking for a Business Integration Consultant to work in the GTA for an 8 month contract to start.

If you have at least five years of experience in or with:

IT Knowledge and Experience
10+ years of experience in the following:
• Demonstrated awareness of emerging IT trends and technologies
• Highly proficient using MS Office products
• Knowledge and experience with the following Amazon Web Services (AWS)
technologies – Amazon Connect, Amazon Pinpoint, Amazon DynamoDB, Amazon
Kenisis Datastreams, Amazon S3, Amazon Polly, AWS Lamda and Amazon
Cloudwatch
• Knowledge of Contact Center Technology such as Call Routing, Interactive Voice
Response, Workforce Management, etc.

Business Analysis Skills
10+ years of experience in the following:
• Leading and conducting business analysis at varying levels of detail in order to
assess client's business problems/opportunities and documenting the business
requirements in such a way that technology solutions can be determined
• Creating procedures and processes to deploy changes in production environment
to avoid or minimize impact to business operations
• Authenticating changes suggested by development, provide analysis and
suggestion to avoid impact to business operations
• Substantiating analysis to business group to fix data issues and provide queries
and scripts that help in debugging data issues
• Regularly reviewing production logs, providing analysis & suggestions to
implement in a proactive manner
• Providing a comprehensive range of I&IT business analysis lead services for
diverse business and technology needs, including development and maintenance of
business relationships and providing ongoing I&IT advice for improvements
to/options for business development
• Preparing and advising on business analysis policies, processes, best practices
and standards to promote a comprehensive and consistent business analysis
practice within the organization
• Conduct ongoing business analysis activities and analysis within all phases of the
project life cycle, including initial technical requirements, detailed plan of business
analysis activity, business modeling, analysis of business transformation, new
business development and acquired solutions, continual refinement of business
requirements and identification of significant changes in requirement documentation,
and maintenance of approved business requirement
• Leading subject matter experts and stakeholder working groups, conduct business
analysis to assess client's current business problems, defects, improvements and
minor enhancements
• Documenting the business requirements in such a way that technology solutions
can be determined
• Promoting the appropriate application of I&IT to business problems, and undertake
comprehensive business needs assessments and analysis of complex business
requirements for IT business solutions
• Updating business processes and user documentation for changes related to
supported solution
• Applying re-engineering concepts to promote business improvements through
alternative, cost effective service delivery approaches
• Developing strategies, preparing business cases and cost- benefit analysis, and
conducting feasibility studies for business I&IT initiatives
• Providing impact analysis and requirement/specification creation for supported
solutions due to solution upgrades or any new requirements
• Conducting business modeling, use case modeling, conceptual and logical data
modeling, process and data flow modeling, use case surveys, business rules
definition, and non-functional requirements definitions for assigned projects
• Conducting gap analysis of vendor release upgrades to identify changes needed
for business processes and best practice, and for solutions including configuration,
reports and integration components
• Monitoring progress, resolving problems and reporting regularly to I&IT
management and clients' decision makers
• Developing performance measures for business analysis evaluation and
conducting follow-up
• Experience with dispensed drug data and/or immunization data.


Then, you're the person we're looking for. For immediate consideration, don't delay, apply online today!