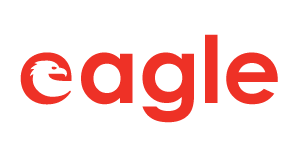 Business Anlayst at Eagle Professional Resources
Edmonton, AB T5J1W8
Eagle is currently seeking a Business Analyst for a six (6) month contract opportunity, scheduled to begin in July.


Key Responsibilities


The successful candidate will be responsible for:
Understanding and documenting the needs of the business to be able to identify the key business drivers and requirements;
Completing stakeholder analysis and plan business analysis activities for all projects;
Effectively eliciting, documenting, verifying, tracing, prioritizing, and continuously validating all requirements using a variety of BA techniques;
Translating requirements into use cases and functional specifications;
Collaborating with technical, business, and project management teams to develop time and resource estimates and manage elements of project schedules;
Working with Project Managers and Technical teams to determine solution scope;
Ensuring that all initiatives align with business needs and achieve stakeholder benefits;
Conducting meetings/focus groups and training sessions with business unit end-users;
Authoring, reviewing, approving, and assist in the creation of deliverables such as conceptual designs, business process models, functional specifications, prototypes and end-user documentation;
Ensuring stakeholders are engaged in the delivery of project objectives and artifacts including strategies associated with user acceptance testing, communications, training and implementation;
Continually managing project expectations with team members and other stakeholders;
Participating and leading the development, documentation, and execution of system and user acceptance testing;
Conducting solution evaluation in order to ensure quality and alignment with acceptance criteria; and,
Ensuring all appropriate sign offs have been received, processes have been followed and governance requirements have been adhered to as required.


Skills and Qualifications


The qualified candidate must have:
A Post-secondary Degree or Diploma in Computer Science, Information Systems, Business Analysis, or equivalent work experience;
A minimum of five (5) years' experience in Information Technology development and/or Information Technology consulting;
A minimum of six (6) years' experience specializing in Business Analysis including project experience in COTS implementations and robust, enterprise scale applications or initiatives;
Excellent organizational, interpersonal, verbal and written skills with strong focus on customer service;
The ability to multi-task, manage time effectively, and handle tight deadlines;
The ability to be self-motivated and excel in team environment;
Experience working with Data Governance, Data Quality, and Master Data Management would be an asset;
Experience with Business Intelligence/Analytics solutions and processes would be an asset; and,
Certification such as PMI-PBA, CBAP etc. will be considered an asset. 


Don't miss out on this opportunity, apply online today!


Eagle is an equal opportunity employer and will provide accommodations during the recruitment process upon request. We thank all applicants for their interest; however, only candidates under consideration will be contacted. Please note that your application does not signify the beginning of employment with Eagle and that employment with Eagle will only commence when placed on an assignment as a temporary employee of Eagle.