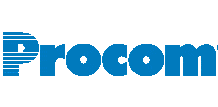 Business Development Consultant at Procom
Waterloo, ON
Client ID: 272143
Inside Sales Business Development Consultant  Procom KW is currently searching for an Inside Sales Business Development Consultant with specific knowledge/experience in the banking sector- mortgages, financial investments, etc. This is a long term 12 month contract role (with possible full time conversion) with one of our clients in the financial insurance services sector.
Inside Sales Business Development Consultant Job Details
The Manager of Inside Sales, your guide, will help you find your potential just like your predecessors.
You are the head office anchor to a field partner, a Business Development Consultant within your assigned district, who works in your district. You are digitally connected to your field partner, and to a bank Retail Lending Specialist, and together you continually grow positive external advisor and mortgage broker relationships. By increasing the sales of your district through targeted campaigns, and by promoting strategies and solutions relevant to our external business partners, you help their clients attain their dreams of home ownership, car ownership, higher education, becoming debt-free, taking the trip of a lifetime, or checking an item off their bucket list! If you enjoy being the voice and the words, rather than the face of a partnership, then this role is for you!
The ideal candidate is dynamic, loves challenging themselves, and has a fun competitive spirit. Your guide and your team will give you all the support, intensive coaching and training you need. Think basic training for bank sales.
Inside Sales Business Development Consultant Responsibilities
Contacting your predecessor's external business partners – such as Financial Advisors and Mortgage Brokers, by phone or email – can typically amount to 40 outbound calls per day reaching out to existing partners to book meetings for your field partner. You will learn if some banking needs can be met by you, while others need a visit from your field partner.
Contacting new business partners who have previous knowledge of the bank, is another main goal. Consider yourself the voice of our bank when the marketing team is not there.
The goal of all of your outreach is to know and understand your external business partners (advisors/brokers) and the issues of importance for them that attract clients to our Bank solutions. We custom tailor solutions for our business partners, and you are the Master Crafter who knows what questions to ask in order to get to know their needs. You need to care about what matters to our partners, because we all want to make client dreams come true.
You will find yourself collaborating with peers from other teams and territories, sharing business leads and ideas, approaches and practices.
Inside Sales Business Development Consultant Must Have Skills
-Minimum of 2 years previous experience with growing a client base
-Post-secondary education or equivalent work experience in banking/insurance
Inside Sales Business Development Consultant Nice To Have Skills
-Bilingualism (English/French - oral, written) or even a second language like Mandarin or Cantonese would be an asset
Inside Sales Business Development Consultant Start Date
Immediate
Inside Sales Business Development Consultant Assignment Length
12 month long term initial contract, possible conversion to full time permanent